News
Denmark inks maritime export agreement with China
---
This article is more than 2 years old.
Collaboration will see Danes provide green solutions to the massive Chinese shipbuilding industry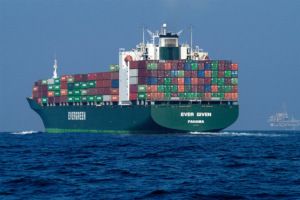 The Business Ministry has revealed that Denmark has signed a new maritime co-operation agreement with China.
Business minister Simon Kollerup met with China's minister of industry and information technology, Xiao Yaqing, to pave the way for stronger links in regards to green shipbuilding.
"Denmark plays an important role as a green shipping trailblazer and the agreement is a recognition that the Danish maritime industry has lots to offer in regards to international green shipbuilding," said Kollerup.
READ ALSO: New exhibition to recall Denmark's worst ever maritime disaster
Big players on the high seas
The Chinese shipbuilding industry is among the biggest in the world, which naturally makes it a prime market for Danish companies looking to export more sustainable maritime solutions.
From 2015 to 2019 the Danish export of maritime goods and services to China has increased by about 27 percent to 5.2 billion kroner.
In fact, outside the EU, China is the biggest export market for the Danish maritime industry along with the US and South Korea.
Meanwhile, Denmark is no slouch either as it possesses the world's seventh biggest maritime industry.
"Denmark and China co-operate well in the maritime sector and that collaboration with now be further boosted – to the benefit of the Danish maritime industry, economy and the climate," concluded Kollerup.