Sponsored content
Book an Oasis in Copenhagen
---
This article is more than 2 years old.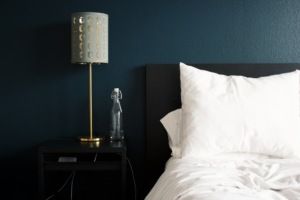 Perhaps it sounds too dreamy to book an oasis in Copenhagen, but with the facilities at Charlottehaven, it truly feels like a tiny oasis in the middle of the busy city. So, if you simply need a quick getaway during the weekend or have a big conference to coordinate, you can do it at Charlottehaven and leave feeling both accomplished and recharged. If you are curious about what the oasis of Charlottehaven has to offer, then keep reading. 
Do you know the feeling of having been on vacation and then coming home to find yourself needing another vacation? Or coming home from an exhaustive conference that took all your energy? Your work as well as your holiday should have the opposite effect. They should give you energy, and at Charlottehaven, they will. 
For business
Several different organisations and companies have yearly conference where a lot of people attend. Perhaps you work at one such company that has the pleasure of orchestrating a big conference every year. If that is the case, then you know how many strings you need to pull and elements you need to coordinate in order to make the conference successful. 
But why not make it easier on yourself and have your conference at Charlottehaven where there is a hotel til leje that are constructed like apartments, which makes the stay a lot more convenient for the attendees. With the apartment-like hotel rooms, you can feel right at home with everything you need at your fingertips. The staff at Charlottehaven also work hard to accommodate your needs for the conference in any way possible.
For pleasure
Charlottehaven have everything you need conduct conferences and meetings, but Charlottehaven is not only nice for the purpose of business. It is also worth keeping in mind for your own pleasure. It would be a shame for an oasis like Charlottehaven to only be used by big companies and organizations. The exclusive hotel in Østerbro is located in a lovely part of Copenhagen.
Charlottehaven not only allows you to enjoy some lovely facilities at the hotel på Østerbro, but the surrounding area is also worth exploring and enjoying. If you prefer staying indoors, especially with the global pandemic going on, you can enjoy a nice café, a fitness area, a lovely pool, and a squash court. Whichever way you like to get relax or to exercise, Charlottehaven has pretty much got you covered so you will not find it necessary to leave the hotel. 
If you do decide to take a walk around Østerbro, you will find some nice boutiques and restaurants, as well as a lovely beach if you would like to get your toes in the sand or take a dive in the cold Danish water.