News
Corona can't kill its coolness: Nørrebro hailed as the hippest hood in the world
---
This article is more than 2 years old.
Corona can't kill the vibrancy of Copenhagen's trendiest neighbourhood, according to Time Out ranking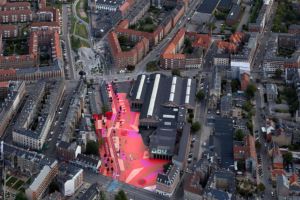 The Copenhagen city district of Nørrebro has been hailed as the coolest neighbourhood in the world by Time Out magazine. 
It topped a truly diverse list of the top 49, which included Chelsea in New York City, Dalston in east London and Leith in Edinburgh, the principal setting of 'Trainspotting'. 
Time Out reasons that coolness is not just about a district's restaurants, bars, nightlife and culture, but also its common spirit and sustainability.
The top 49 was assembled according to the opinion of 27,000 writers.  
Completing the top ten were Andersonville (Chicago), Jongno 3-ga (Seoul) Leith (Edinburgh), Station District (Vilnius), Chelsea (New York), XI District (Budapest), Ngor (Dakar), Sai Kung (Hong Kong) and Richmond (Melbourne).
READ MORE: Nørrebro among most hipster neighbourhoods in Europe
Dazzling blend
"However you define 'cool', Nørrebro has it," enthused Time Out.
"This diverse district, on the northern side of Copenhagen's lakes, is a dazzling blend of historic landmarks, ultramodern architecture and food and drink joints to make this famously gourmet city proud."
For the perfect day, it recommends a croissant from Rondo, a visit to Assistens Kirkegård, a stroll down Jægersborggade, dinner at Silberbauers Bistro and a drink at The Barking Dog.
READ MORE: Making a noise for the bar where experience is everything
The perfect time to visit, meanwhile, is early June to catch the street festival Distortion.
Corona can't kill the coolness
Nørrebro has undoubtedly been helped by Denmark's commendable response to corona. Last year it only placed 28th. 
"Even during this harshest of years, new bakeries, restaurants and natural wine bars have proliferated – and it almost goes without saying that they all put a focus on local, seasonal produce (quite a lot of it foraged, probably).
"This year has also seen community initiatives flourish: Car-Free Sunday made its comeback, swapping traffic on Nørrebrogade for live music and flea markets, while Usynlige Stier ('Invisible Paths') is a new, interactive art exhibition that brings fun and a splash of colour to the neighbourhood's most vulnerable areas."
But spare a thought for poor old Vesterbro. Only four years ago, it was hailed as one of the coolest neighbourhoods in the world by Lonely Planet. But today, in the Time Out ranking, it didn't even get a look in.