News
Highest number of people changing their first names in years
---
This article is more than 1 year old.
Of the over 6,000 people who decided on a first name change, the vast majority were women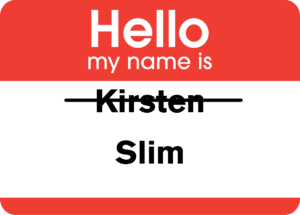 Not since 2006, when the name law was changed to make it more significantly more affordable to change names, have so many people in Denmark changed their first names.
According to new figures from Danmarks Statistik, 6,281 people changed their first names in 2021 – the highest figure since 6,315 people did it 15 years ago.
Two out of three people who made the move were women, which reflects the trend over the past two decades. 
Every tenth person who took a new first name took one that didn't previously exist in Ankestyrelsen's approved name database.
READ ALSO: Increasing number of Danes opting to change their christian name
Kirsten Jensen most common
Meanwhile, the stats also showed that a little over 40,000 people changed their last names in 2021.
That is comparable to previous years and was driven particularly by women, who accounted for about 75 percent of the changes – presumably due to entering into/ending a marriage (see image below).
The average age for women who changed their last names in 2021 was 35, while it was 31 for men.
The most common complete name as of 1 January 2022 was Kirsten Jensen with 647, followed by Kirsten Nielsen (630) and Henrik Nielsen (601).
Check out Danmark Statistik's name search engine here.