News
Denmark inks big wind energy agreement in the US
---
This article is more than 1 year old.
Climate Ministry to co-operate with the state of Virginia in relation to planning the world's biggest offshore wind farm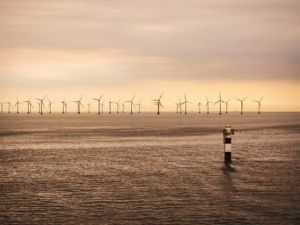 Denmark's expertise in the realm of wind energy has not gone unnoticed on the global stage. 
The Climate and Energy Ministry has entered into a co-operation with the US state of Virginia regarding the planned establishment of the world's biggest offshore wind farm.
Danish experiences in wind energy will contribute to an effective implementation, according to the government.
"Denmark's climate ambitions make sense when it can share experiences from our green transition with other countries looking to significantly reduce their CO2 emissions," said the climate minister, Dan Jørgensen.
"Virginia's jaunt into offshore wind will help open and mature markets involving green energy technology from countries like Denmark."
READ ALSO: Denmark makes history with massive offshore wind farm tender
Looking to be a hub
Virginia has bold ambitions when it comes to offshore wind- Its 2.6 gigawatt project Coastal Virginia Offshore Wind Project is set to be completed in 2026.
Possessing some of the biggest harbour facilities on the east coast of the US, the state seeks to become a hub for the shipping and handling of wind turbines … similar to that of Esbjerg in the North Sea. 
Several Danish companies, such as Bladt Industries, Semco Maritime, Siemens Gamesa, Ørsted and Rambøll, are already involved in wind energy in Virginia.
Aside from the US, Denmark also co-operates with energy authorities in the UK, Germany, the Netherlands, South Korea, Japan, Poland and France via the Energy Governance Partnership.