Sponsored content
Coping With Financial Worries
---
This article is more than 1 year old.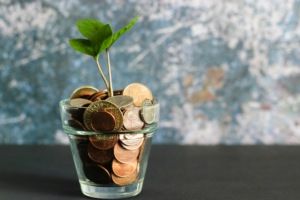 Financial concerns are globally widespread, and nearly half of Americans live paycheck to paycheck. If you're reading this and wondering if you're one of them, our guess is: yes, and it could be for several reasons. Maybe your income isn't covering your expenses anymore, or they never really did. Maybe you made some poor financial choices in the past.
Whatever led you here, it can be intimidating to think about improving your situation. Here's how you can overcome your financial crisis and start climbing back up.
Track Expenses
The first step is figuring out where you're spending your money. If you've been tracking your expenses for a while, that'll be easy. If not, it's time to get started!
Cutting Back
The next step is cutting back on some expenditures to re-allocate the money elsewhere. If you've been shopping for clothes or electronics, maybe scale back and use that money for bills or groceries. If you've been going out a lot, cut back on those costs and use the money elsewhere.
Plan
Consider whether you need everything that's coming in. Personal finance isn't something that can be taught, whether it's taking a loan from Moneezy or handling credit cards. People need to learn through experience to understand their finances better. With practice and planning, you can make it work!
Handling Stress
Financial stress affects people's lives in numerous ways, from how they feel about their finances to the decisions they make about them. If you're experiencing financial stress, it's important to address it as soon as possible to not negatively impact your ability to function.
New Debts
People with financial worries may feel less secure about the future. This can make them more likely to take on new debt or default on past loans. This can cause even more stress in the long run. Many people with financial problems also feel embarrassed or ashamed of their situation, making it harder for them to seek the help they need.
Conclusion
It may sound obvious, but you'll feel less stressed and overwhelmed if you have a plan that makes you feel organized and in control. That's easier said than done when you don't have regular income coming in. Free up some time to make a list of all the tasks that need to be done and work out what you can do first.
Set deadlines for yourself and use them as a basis for measuring your progress. Most importantly, try to meet your deadlines so that you can see how much you're accomplishing. It all adds up eventually, even though you might not be aware of all the little steps.