Sponsored content
Sports Betting: Best Practices
---
This article is more than 1 year old.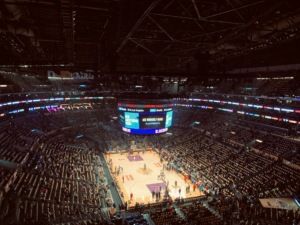 Sports betting is currently one of the most popular online activities in Denmark. That's why it's safe to say that the majority of online punters are already aware of various betting strategies and know how to use them to their advantage. But people who are just entering the online betting scene usually find themselves confused with so many options.
That's precisely what leaves most of them wondering which type of bets they should place. Luckily, many reputable sportsbooks offer detailed picks against the spread which help new bettors make decisions more easily. So, aside from learning how to read picks, odds and predictions, here are just some other things you need to keep in mind if you're only entering the world of sports betting.
Make sure you understand the sport
The first and arguably the most important thing you need to do is learn as much as you can about the sport you're betting on. Betting on a sport you know nothing about is not only unwise but it can turn out to be simply boring. One of the biggest appeals of sports betting is having fun watching the match you placed the bet on in the first place. Besides, the more you know about the sport you're betting on, the easier it will be to understand different types of bets and determine which ones you should go with.
Do plenty of research
Additionally, do know that the more prior research you do, the more chances of success you can expect to have. In sports betting, it's really important to research and learn how various teams or players have performed in the past, so you can get a general idea of what you can expect from them in the future. But it's also worth mentioning that, sometimes, no matter how well you do your research and no matter what the statistics is showing, things may still end up taking a surprising term. So, don't end up feeling discouraged if your bet fails through, even though you've done your research.
Don't get carried away
In the end, sports betting is super fun and it can be really easy to get carried away. The thrill of the game and the overall excitement may leave you wanting to place even more bets than you originally did. But betting on high emotions is not really the best way to approach this activity. So, make sure you think your bets through and try to keep your head cool as much as possible. Good luck!