News
Beware of train chaos this weekend
---
This article is more than 1 year old.
Installation of last phase of new signaling system will lead to scores of cancellations on many of Copenhagen's S-train stations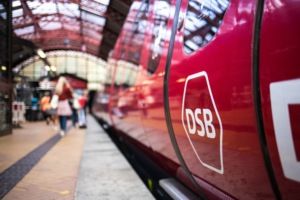 If you were planning to take the train somewhere this weekend, you'd better be vigilant in relation to the timetable … particularly on Saturday.
A number of S-train lines will be delayed or cancelled and replaced by bus services, as rail operator Banedanmark works to complete the installation of the final phase of a new signalling system.
READ ALSO: Traffic noise increases the risk of dementia
Lines A,B,C, E and H most affected
It means that from 01:30 on March 26 to 04:30 on March 28, train transport in the Copenhagen area will be significantly impacted.
In particular, S-train lines from Central Station going towards Frederikssund (lines C and H), Høje Taastrup (Line B) and Køge (Lines A and E) will be affected.
S-train stations to be majorly impacted are Dybbølsbro, Carlsberg, Valby, Flintholm, Vanløse, Danshøj, Sydhavn, Sjælør and Ny Ellebjerg.
It also means that passengers should plan for longer travel times on InterCity and regional trains departing the capital.
The old signalling system, which is analogue and often the reason behind train delays, is being upgraded to a more modern system.
"We very much look forward to the three lines being linked to the new system by the end of the year," said Steen Møller, Banedanmark's head of signalling systems.
"It will mean that the entire S-train network will be fitted with the new signals and we can complete the technological upgrade that has already benefited so many passengers."