Sponsored content
Help solve crimes with your DNA
---
This article is more than 1 year old.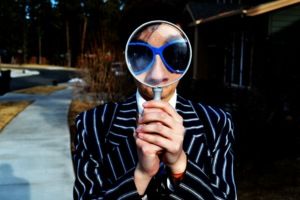 We all know the importance of DNA in solving crimes, but the idea of finding criminals through their family's DNA is the up and coming trend. This means that you can do your part while also doing a fun activity.
Let's Start With the Fun
Summer is just around the corner, yet the snow keeps falling. The latest news in Copenhagen is preparing us for outdoor activities, but we may have to wait. In the meantime, we're restless and ready to do something new. So, this might be the time to dig into your family tree. So much information is online that you never have to leave your home. Even better if you want to test your genetic data. You can send for a kit, take the test at home, and send it back. The results are often surprising, who knew that you had a distant relative from Eastern Asia. So- that's why you tan so well.
The Golden State Killer
You may have realized that your information was saved in a database. The more people who partake, the more accurate the genetic profiling is because cases are compared and improved upon. Yet, it wasn't until 2018 that law enforcement got together with genealogists to use this database to track down an infamous serial killer. Joseph James DeAngelo was a serial rapist and killer in the 70s and 80s, originally known as the Night Stalker, and later as the Golden State Killer. DNA from the crime scenes was uploaded and compared. Through distant relatives, they were pointed down one family tree, and DNA from the suspect confirmed his guilt. By 2021 more than a hundred cases had been solved by this method, now called genetic genealogy.
Danish Crime
You can probably imagine that this method became ethically controversial. It was a grey area within invasion of personal privacy and protection of information. Denmark recognized this, and political discussions began. It was just an extension of the debate presented by the Danish Council on Ethics about creating a database for all Danish citizens, which they recommended. Genetic genalogy was used in Sweden in 2020 to solve a double murder from 2004. So, it is likely only a question of time before we see this method used in Danish cold cases. So, any genealogy tests done now, could be used for future crime solving. If you are concerned with the ethics of it, it could be fun.