News
Some 400,000 homes to scrap gas furnaces 
---
This article is more than 1 year old.
The move is just one aspect of a forthcoming government proposal on how Denmark will become independent from Russian gas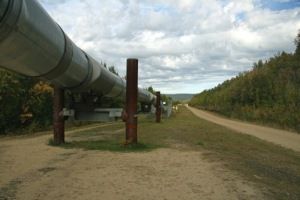 In an interview with Berlingske newspaper, PM Mette Frederiksen unveiled that drastic measures would be needed to wean Denmark off its dependency on Russian gas. 
One such measure will be getting 400,000 private households in Denmark to swap their gas furnace with another energy source.
"We need to get them over to something that makes sense, like district heating or individual heating pumps. We must ensure the Danes get away from natural gas," Frederiksen told Berlingske. 
READ ALSO: Denmark inks big wind energy agreement in the US
More Danish gas?
The move is just one element of the government's 'Danmark kan mere 2' ('Denmark can do more 2') proposal, which the PM said will be presented after the Easter break.
Other elements of the proposal will include building more sustainable energy sources – and doing so more rapidly – exporting green tech to promote efficient energy use, and looking into the possibility of Denmark ramping up its own production of natural gas. 
"I think that we, and a number of other European countries, would rather use Danish gas than buy it from Putin in the coming years," said Frederiksen.
However, said the PM, Denmark's agreement to end oil and gas production in the North Sea by 2050 will still hold.
Currently, the EU imports about 40 percent of its natural gas from Russia.