News
COVID-19 and flu cases dwindling
---
This article is more than 1 year old.
New report from SSI shows that the Easter break hasn't brought about a new surge in cases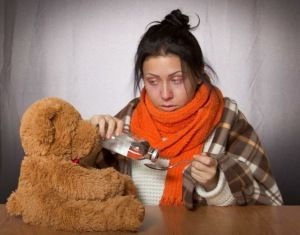 According to a new report from the State Serum Institute (SSI), the curve representing the number of COVID-19 cases continues to move in a downward trajectory.
There were 12,737 new cases registered in Week 15, down from 17,854 cases in the week before.
That's a 29 percent decline in one week and a 84 percent decrease since Week 10, when 80,651 cases were registered.
The development has also left its mark at hospitals – there were 662 new hospitalisations in Week 15 compared to 837 in week 14. 
And the mortality rate due to COVID-19 has also dropped considerably over the same period, from 142 deaths to 77 – a 46 percent drop.
READ ALSO: Record low number of COVID-19 patients in intensive wards
Similar flu tendency
Meanwhile, a similar trend can be seen in the number of new influenza cases being documented.
In Week 14 there were 2,186 cases registered – a fall of 45 percent from the 1,201 documented in the following week. 
"It therefore looks like the recent influenza epidemic we experienced over the past months, and which peaked in Week 12, is declining," said SSI doctor Rebecca Legarth.