News
Denmark sees sunniest spring in history
---
This article is more than 1 year old.
Despite a dismal May, a particularly sunny March and April helped push the number of sunshine hours to over 700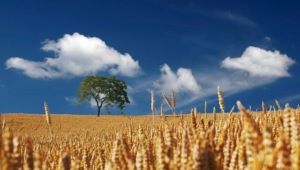 Although May didn't quite lived up to the billing this year, it's actually been quite the spring so far in 2022.
In fact, this spring has been the sunniest since records began being registered in 1920 according to TV2 Weather.
On average, a spring in Denmark sees 556 hours of sunshine – a figure that 2022 has shattered by over 150 hours.
As the day ended on May 31 – the last day of spring – Denmark had amassed 711.4 hours of sunshine, just pipping the previous record of 710.3 hours set in 2020.
READ ALSO: March on course to be the sunniest and driest in Danish history
May was a struggle
The record was landed thanks to a sunny April and particularly March, which set a record for sunshine hours at 238.6 hours. Normally, you could expect about 130 hours from March.
April ended up at 249.1 hours, which is a decent 61 hours above the norm.
The record was well underway, before a less than sterling May almost managed to scupper it all. It ended up offering a paltry 227 hours of sunshine, which is below average for a May.
Today, June 1, signals the first day of summer.