News
US approves ambassador to Denmark nominee
---
In a unanimous decision by the Senate, Alan Leventhal was green-lighted as the next US ambassador to Denmark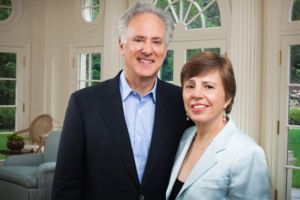 President Joe Biden took his time on his ambassador to Denmark nomination, waiting over a year following his election to unveil his nominee back in January.
That nominee, Alan Leventhal, has now been approved by the US Senate in what was a unanimous decision.
Leventhal, 69, is the chair and CEO of Beacon Capital Partners, a leading office property management firm in the US.
The house majority leader, Steny H Hoyer – who has Danish roots himself – congratulated Leventhal on his appointment.
"As co-chair of the Congressional Friends of Denmark Caucus and as a proud Danish-American, I look forward to working with him to strengthen US-Danish ties and continue the close economic and security co-operation that we enjoy with Denmark, a close NATO ally."
READ ALSO: Come on Carla! Ex-ambassador ridiculed over Denmark remarks
An unpopular predecessor
Leventhal also serves on the board executive committee of the Damon Runyon Cancer Research Foundation and on the executive committee of the Corporation of the Massachusetts Institute of Technology.
According to DR Nyheder, Leventhal is known for his philanthropy in the Boston area.
If approved, Leventhal will follow Donald Trump-appointed Carla Sands, who made waves in Denmark this past week for comments relating to her time here.
It is not yet known when Leventhal will arrive in Denmark to commence his tenure.