News
Culture Round-Up: Another good reason to 'flee' to west Jutland this summer
---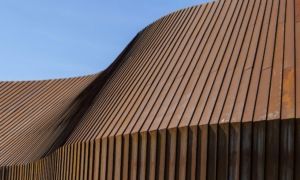 FLUGT, a new museum dedicated to the history of Danish-bound refugees in the small West Jutland town of Oksbøl, will open to the public for the first time on Wednesday, giving visitors the chance to see new buildings designed by the Bjarke Ingels Group.
On Friday, the building's inauguration was attended by a great number of dignitaries, including Queen Margrethe II, BIG head Bjarke Ingels, Robert Habeck, the vice-chancellor of Germany, and several government ministers from Denmark and Germany.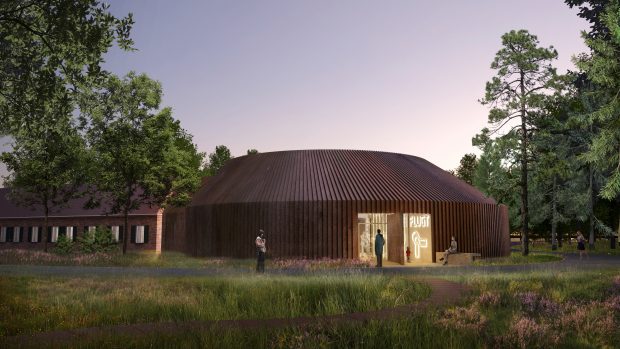 Historic setting
The museum is located on the site of the Oksbølle refugee camp, which at one point housed 35,000 refugees – enough to make it Denmark's fifth largest city in terms of population.
It consists of a new Corten steel-clad building with 110 glulam rafters that help to bring the refugees' stories to life. Each rafter is unique, rather like the stories the refugees tell (see below).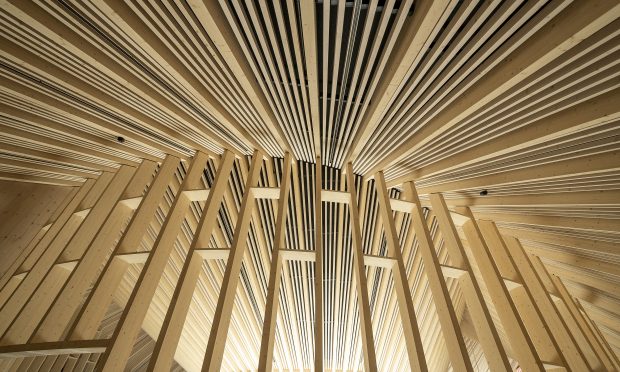 Highly topical
"The FLUGT museum deals with a theme that is part of our history, which has just now become highly topical again with the refugee flows from the War in Ukraine," commented Ingels.
"That is why we have created an architectural framework that connects the past with the present – where the new building bodies are directly shaped by their connection to the historic buildings. It has been a matter of the heart for the design studio and for myself to be involved in this project, which must convey one of the biggest challenges the world faces today."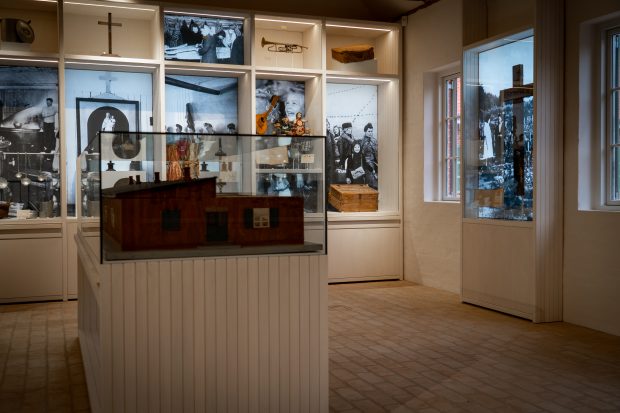 German-sourced funding too
Both Germany and its state of Schleswig-Holstein, along with Varde Municipality in west Jutland, contributed to financing.
The Nordea Foundation, the Augustinus Foundation and the Jyllands-Posten Foundation helped to fund the exhibitions.
Read more at flugtmuseum.dk.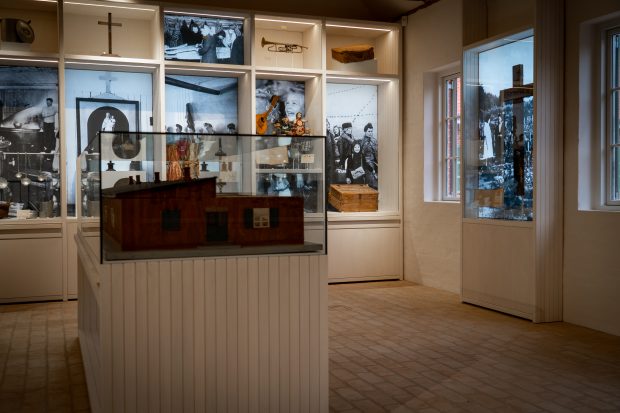 ---
MPs back bill that bans importation of illegally removed foreign cultural objects
Parliament has unanimously approved a new bill that will make it a criminal offence to import cultural objects illegally removed from their country of origin. The amendment of the Cultural Property Act was overseen by the culture minister, Ane Halsboe-Jørgensen, who proclaimed: "The illegal international trade in cultural objects is a serious threat to the world's cultural heritage … as it is accompanied by destruction and looting and generates revenue for criminals and terrorist organisations." Violators of the law could in future face two years in prison. The new law comes into force on July 1.
Green light to broadcast orchestra-based comedy series after postponement
DR has confirmed that 'Orkestret' ('The Orchestra'), a new comedy series postponed last November due to its uncanny similarities to the scandal that engulfed the DR Pigekoret girls' choir last year, will make its debut on July 1. 'Orkestret', which was written by 'Borgen' creator Adam Price, was due to debut on January 1, but it was thought it would be insensitive in light of a DR report airing allegations of sexual harassment, bullying and boozing at the girls' choir between 1970 and 2010, which Kvinfo head Henriette Laursen described as "the biggest #MeToo case to hit this country". 'Orkestret' stars Frederik Cilius, Rasmus Bruun and JFK impersonator Caspar Phillipson, the actor sued by London Toast for lying about this availability for the production of the Crazy Christmas Cabaret in 2016.
Lots of tickets on sale to go to Roskilde – and they're mostly bargains
Den Blå Avis has reported there are a great many more tickets on sale for the Roskilde Festival than is normal. A search last week revealed there were around 3,000 advertisements from people wanting to sell their tickets – often for prices well below what they bought them for. In fact, some are trying to sell the 2,250 kroner tickets for as little as 1,350! According to DBA customer service manager Lene Kristensen, the opposite is normally true, with sellers marking up the tickets to make a profit. "There are significantly more tickets for sale this year, which is unusual so close to the festival," she told DR. Some of the sellers are graduating students who are obliged to celebrate elsewhere. Other excuses include pre-booked holidays, and pregnancy! However, buyers are still warned to be careful when purchasing tickets, as some of the offers could be scams.
Roskilde expects traffic chaos on final day of festival
The gates of the Roskilde Festival opened on Saturday, releasing tens of thousands to race to inhabit their desired camping sites. Many arrived early to avoid traffic chaos, and the same will most probably apply to next Saturday, July 2, as the final day of the festival coincides with the local city hosting the start of the second stage of the Tour de France. Not only that, but many will be returning to a capital still cleaning up after hosting the opening day time trial on July 1. Wednesday 29 June is also expected to be busy as a new wave of festival-goers arrives in time to catch the first of four full days of music. To consult up-to-date traffic info, visit trafikinfo.dk.
Roskilde well short of desired number of volunteers
Roskilde Festival has this year struggled to recruit the necessary 30,000 volunteers it needs to make the event run smoothly – a trend seen among most outdoor festivals this year. Skive Festival in early June was 60 volunteers short of its ideal number, while last weekend's Thy Festival came up over 200 volunteers short. As of last week, Roskilde was around 3,000 short of its target. While last-minute recruitment was thought likely, it is still felt the festival will have fewer volunteers than normal.
British comedian to bring a spot of Salford to Copenhagen
Popular British comedian Jason Manford is performing at Bremen Teater on March 8 next year. Originally from Salford, a city within Greater Manchester, Manford is a good fit for fans of comedians like Peter Kay and Kevin Bridges.
New head for Copenhagen Contemporary
Marie Laurberg has been named the new director of Copenhagen Contemporary. The departing art director at Kunstmuseum Brandts, which has given her extensive experience arranging exhibitions at the likes of Louisiana and ARKEN, will take over leadership of the gallery and art centre on August 1. Copenhagen Contemporary is located on Refshaleøen just around the corner from Reffen.