News
Europe-wide heat wave reaches Denmark
---
This article is more than 1 year old.
The extreme heat from southwestern Europe has come north, which means several places in Denmark will experience temperatures as high as 32 degrees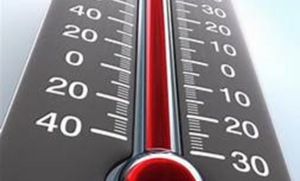 An extreme heat wave is currently sweeping across Europe, causing temperatures of up to 41 degrees in several major cities.
In the UK, high temperatures have prompted authorities to issue a national emergency alert. And, according to several media outlets, up to 1,000 people in Spain and Portugal have lost their lives this month due to the heat.
Now, the heat has made its way to Denmark, with forecasts predicting temperatures between 30 and 32 degrees in several places in the country today and tomorrow.
Driven by climate change
According to a report published by the European Commission, the extreme heat coupled with low rainfall means that 46 percent of the total land area in the EU will be affected by drought this summer.
"For every half degree that global temperature rises, we will see significantly more periods of severe drought, heavy rainfall, and not least extreme temperatures", said Sebastian Mernild, head of the University of Southern Denmark's climate center, to TV2.
Avoiding heat stress
Experts warn that the elderly and infants face greater risk from these higher-than-normal temperatures. Heat exposure may lead to heat stroke and dehydration and, in extreme cases, to coma or death.
In addition to the elderly and infants, experts say, anyone participating in physical activity outdoors should mind the heat and take precautions – even the young and healthy.
Lars Nybo, professor of human physiology at the University of Copenhagen, told DR that the human body can take several days to adjust to the heat, so it is a good idea to be a little less active the first few days of a heat wave.