Sponsored content
A Night of Gambling in Copenhagen
---
This article is more than 1 year old.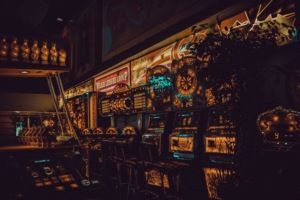 If you're looking for gambling in Copenhagen, you'll find several options. There are two bigger casinos in the city. Casino Copenhagen and Casino Vesterport both offer all the classic games for a fun night with friends. Read more about how to spend a night gambling in Copenhagen.
In Copenhagen, there are plenty of possibilities to test your gambling skills on the casino floor. You'll find two larger casinos if you're looking for a night of gambling in Copenhagen. There's something quite special about gambling in a physical casino. The glittering lights and the buzzing atmosphere, the feel of the cards, and the sound of the roulette.
Before hitting the casino floor though, it can be a good idea to get to know the games a bit. Online casinos are a great opportunity to try out casino games little by little. Most of them you can try for free and then, later on, you can gamble with money if interested. The great thing about online casinos is that you can play wherever and whenever you'd like. Go here to discover the wonderful world of online casino.
If you're looking for a real-life casino experience though, you can do so in Copenhagen. Casinos are a great place to have a fun night with friends or colleagues. In the Danish capital, you can visit either Casino Copenhagen in Amager or Casino Vesterport.
Casino Copenhagen
The biggest casino in Copenhagen is Casino Copenhagen. The casino shares an address with Radisson Blu Scandinavia Hotel in Amager. It has more than 3000 square meters spread over three floors. In other words, there is nothing but gambling possibilities in this casino. You'll find everything you'd imagine in a big casino. Poker, blackjack, roulette, slots, and so on. All the classics are available here. There are also several tournaments that you can participate in if you'd like. Like in all other Danish casinos, you have to be at least 18 years of age to enter the casino. If you'd like to visit Casino Copenhagen, take a look at their different deals and get a good one.
Casino Vesterport
In the middle of the city center, right next to Vesterport Station, you'll find Casino Vesterport. This casino is smaller than Casino Copenhagen but more centrally located. Here you'll also find plenty of classic gambling options and a great atmosphere. You can test your skills at the tables or try your luck at the slot machines. The casino also has a great bar and a special Happy Hour offer on Fridays. The casino is open every night from 7 pm to 3 am, so there's plenty of time to enjoy a good night here with or without friends.
Just remember to always gamble safely and never gamble more than you can afford to lose. The best thing is to set a budget for oneself. It's important to remember not to gamble when in emotional distress or influenced. Gambling should always be for the sake of entertainment.