News
Number of young homeless people falling
---
This article is more than 1 year old.
Cheaper and public housing may be the answer to the fall in Danish citizens living on the streets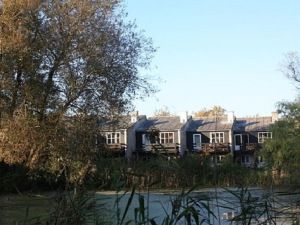 For the first time since 2009 the number of young homeless people has fallen in Denmark.
Although the exact decrease is not revealed, a study carried out by VIVE attributes a general fall in the homeless total to a fall in the number aged between 18 and 24 in the city areas.
In 2019, the number of homeless people stood at 6,431. In 2022, the number is now 5,789, which is equivalent to an almost 10 percent fall during the three-year period.
The positive outcome has been praised by Astrid Krag, the minister of social affairs and senior citizens. "Everyone deserves a home where they feel safe, and I am very happy now that the number of homeless citizens is falling," she said.
A drop in in larger cities
In larger cities, such as the municipalities of Frederiksberg and Aarhus, there have been falls of 52 and 32 percent respectively.
The fall may be due to a focus on finding cheaper homes. Last year over a billion kroner was set aside for 4,050 cheap homes for homeless citizens. Recently, the government has also helped 2,000 homeless citizens by setting them up in public housing.
However, there are still problems with the older age groups: particularly those over the age of 60.
"The positive outcome does not mean that we have reached our goal as there is still an increase in those over the age of 60 who are homeless. We have established a National Partnership against Homelessness, which will tackle homelessness over the next few years," said Krag.