News
Vesterbro named one of the coolest neighbourhoods in the world
---
This article is more than 1 year old.
Timeout hails Copenhagen city district – but it could just as easily be Nørrebro, surely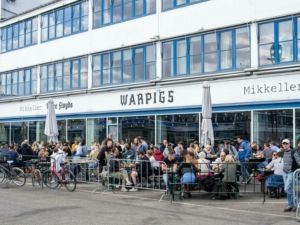 The latest Timeout 51 Coolest Neighbourhoods in the World list acknowledges that "'cool' is probably the most subjective quality going".
Maybe that's why the Copenhagen city districts of Nørrebro (28th in 2020!) and Vesterbro seem to routinely switch places every year it is announced.
For the 2022 edition, it was the turn of Vesterbro – the senior partner of the pair if the process of gentrification, which started in the district in the late 1990s, is used to determine how long an area has been hip.
It inhabits 24th place on a list this year headed by Colonia Americana in the Mexican city of Guadalajara.
Enjoy the perfect day
"Bustling and lively, Vesterbro in Copenhagen is littered with famous historical streets, picture-perfect canal swimming spots, boutique shopping and attractions like the Glyptoteket museum and the famed Tivoli fairground," praises Timeout.
"Despite vast gentrification, it still has a neighbourly feel with its mix of students, young professionals, families and long-time locals."
Timeout is full of recommendations: from enjoying wine on the grass on Sønder Boulevard whilst reading Tove Ditlevsen (not Dan Turèll?), to visiting one of the "adorable picture houses" – a choice between Vester Vov Vov or Dagmar.
Its ultimate advice, if you only have a day, is to stay at Villa Copenhagen, visit Glyptoteket and Tivoli Gardens (either for Halloween or Christmas), and then dine on shellfish at Les Trois Cochons on Værnedamsvej, which it recently named as one of the coolest streets in the world.