News
Church of Denmark to do away with archaic gender rules
---
The country's bishops have united to urge the Church Ministry to do away with its exemption from the Ligebehandlingsloven equal treatment act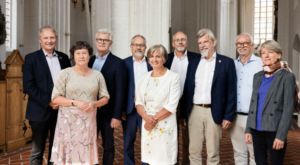 The Church of Denmark, and other such religious bodies, are exempt from the Ligebehandlingsloven equal treatment act that ensures men and women are given equal opportunity in the labour market. 
But that looks set to change now, as all of the country's bishops have urged the Church Ministry to lift the exemption following a meeting in Aarhus last week.
"The rule that exempts the Church of Denmark from adhering to the equal treatment act has long been archaic," said Peter Skov-Jakobsen, the bishop of Copenhagen Parish.
"By removing it, the Church of Denmark will send a clear signal that we don't employ priests because of gender, but rather qualifications, theological opinions and spiritual traditions."
READ ALSO: Church minister keen to follow up on DR study that revealed toxic working environments in Danish churches
Whistleblower scheme close
Established in April 1978, Ligebehandlingsloven prohibits the differential treatment of men and women in relation to employment conditions.
However, a couple of months later in July 1978, a rule that made the Church of Denmark and other religious bodies was passed.
The meeting in Aarhus also touched on the establishment of a whistleblower scheme that is expected to come into effect before the end of the year.
Earlier this year, a DR report found that one out of every three employees has experienced patronising behaviour within the last five years.