News
Lego and Novo Nordisk rated among top employers by professionals
---
This article is more than 1 year old.
2022 report showed that women tend to seek good work-life conditions, while men are usually more interested in securing a good base salary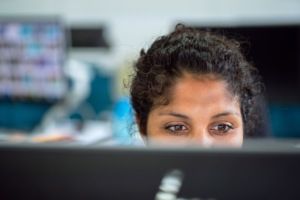 According to branding specialist Universum, professionals consider Lego and Novo Nordisk among the most desirable firms to work for in Denmark.
Surveying over 8,100 professionals across 10 universities and 48 industries, Universum revealed the most attractive employers in business, IT and engineering/natural sciences in its 2022 report.
In business, Lego Group ranked top, followed by Novo Nordisk, Carlsberg, Maersk and Google, while Vestas, Ørsted, Microsoft, IKEA and Deloitte rounded out the top 10.
Lego has ranked number one three out of the last four years.
In engineering/natural sciences, Novo Nordisk finished top dog, followed by Lego Group, Novozymes, COWI and Rambøll, while Ørsted, Chr. Hansen, Vestas, Leo Pharma and Lundbeck made up the top 10.
Novo Nordisk has ranked top every year since 2019.
Finally, in IT it was once again Lego Group reaching the zenith, followed by Google, Microsoft, Novo Nordisk and Apple, while Ørsted, Maersk and Vestas (tied), Netcompany and Danske Bank completed the top 10.
It's the second year in a row that Lego ranks first.
READ ALSO: Denmark named among top countries for young professionals
Stark gender differences
Looking at top preferences when judging employment, female respondents said that encouraging work-life balance was most important, followed by a friendly work environment, leaders who will support their development and flexible work conditions.
A competitive base salary ranked fifth for the women.
Meanwhile, male respondents had a competitive base salary as their top priority, followed by leaders who will support their development, high future earnings and a friendly work environment. An encouraging work-life balance ranked fifth.