There are ill tidings for those who find it challenging to find parking in Copenhagen's city centre these days.
It's going to get a lot worse. But much better for cyclists!
Local politicians have decided to do away with 600 parking spots in the 'Medieval City' area of the capital by 2024 in order to make the area more palatable for bicyclists and pedestrians. 
"The goal is to generate a more peaceful city centre that features fewer cars. It should have room for people," Copenhagen's mayor for technical issues, Line Barfod, said according to kobenhavnliv.dk.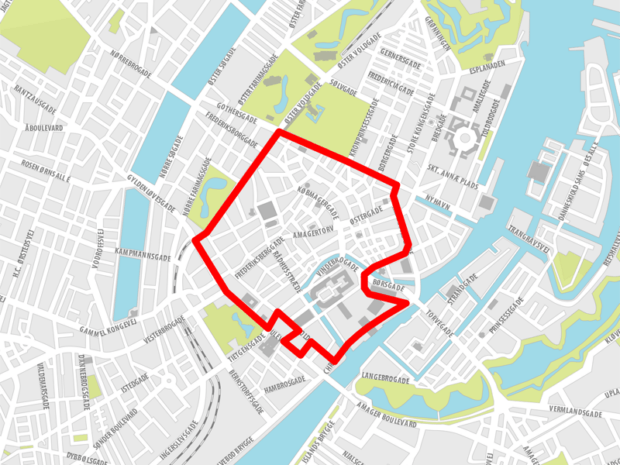 READ ALSO: Municipalities rake in record parking sums
Just the beginning
City Hall estimates that about 15,000 cars pass through the Medieval City area every day – and cutting the parking spots will reduce that traffic by 45-60 percent.
Instead of parking for cars, the space will be reserved for more parking for bicycle, while the roads will be changed to allow cyclists to pedal both ways on some one-way streets.
Local politicians want to eliminate 750 of the 1,050 public street-level parking spots for cars in the Medieval City area.
Some will be replaced by underground parking options at two squares, Israels Plads and Dantes Plads.
Even more in the future
Barfod wants to take it a step further and remove even more parking for cars in the future.
"It's our ambition to look at other city areas to see whether we can create even more room for people. When they changed Strøget [walking street] many were nervous about how it would end. But today, none would change it," said Barfod.
"Our long-term goal is to cut one third of the current street-level parking spots, while another third should be transformed into parking for shared cars, handicapped parking permits and business parking."