News
Price to attend an international school in Copenhagen on a par with private education fees paid by Brits in the 1980s
---
International Schools Database has once again ranked the Danish capital as the cheapest city in Europe for international schools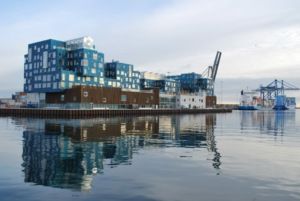 The cheapest international school in Copenhagen costs just 3,665 US dollars a year in fees, according to the International Schools Database, putting it on a par with the amount typically demanded by a British private school in the early 1980s. 
Between 1991 and 2016, private school fees in Britain soared by 550 percent, far outstripping the 201 percent rise in the cost of living and 217 percent increase in average earnings.
This all means that Copenhagen offers an incredible loophole for Brits, and other internationals, who want their children to have a privileged education (perhaps similar to the one they had), but realistically cannot afford it in their homelands.
Made possible by the huge state subsidies given to nearly all schools, it is a curiosity about Copenhagen in direct contrast to the overall cost of living, which is extremely high.
In December 2022, Copenhagen was found to be the tenth most expensive city to live in, according to the annual Economist Intelligence Unit survey, and the 16th dearest for internationals in 2021, according to Mercer.
Average is much cheaper than the rest
The International Schools Database ranks Copenhagen as the cheapest for international schools out of an assessment of 31 cities in Europe.
Only Valencia, Alicante, Berlin and Sofia were able to undercut the cheapest possible price of 3,665 US dollars a year, but Copenhagen's median charge of 4,501 was over 1,500 cheaper than the next on the list, Valencia.
Copenhagen has an outlier that bucks the trend, however. The fees for Copenhagen International School, according to the report, are 18,999 dollars a year. Had the ranking been based on the most expensive price charged by a school, Copenhagen would have placed 20th.
"For the third year in a row Copenhagen remains the least expensive city for international education, despite its reputation as being a high-cost destination," noted the report.
"While this may come as a surprise to some due to the Danish capital's high cost of living, in fact the majority of public and private schools in Denmark receive state funding which keeps costs low."
Additionally, Copenhagen is the 73rd cheapest city in the world, out of 76 surveyed.
Swiss schools charge the most
Switzerland, meanwhile, was the most expensive country in Europe for international school fees, with Zurich, Lausanne-Vaud and Geneva filling the top three positions. Zurich's median is six times higher than Copenhagen's.
It's almost amusing to note that Switzerland and Denmark are often neck and neck in 'most expensive surveys, but in this one are first and last. In August, Copenhagen beat Bern into second place in a survey ranking Europe's most expensive capitals for espressos!
Of the bottom ten, four were cities located in Spain and three in Eastern Europe.
The report is based on the price of educating six-year-olds, so fees for older children could be higher.
"To calculate the prices of international schools, we used the whole price of a full term for one six-year old child, excluding once-off costs such as enrollment fees, application fees etc and not including free schools," it explained.