Business
Climate report: Denmark is behind schedule on CO2 emission ambitions
---
Council on Climate Change contends that there is great risk that climate targets won't be reached unless significant action is taken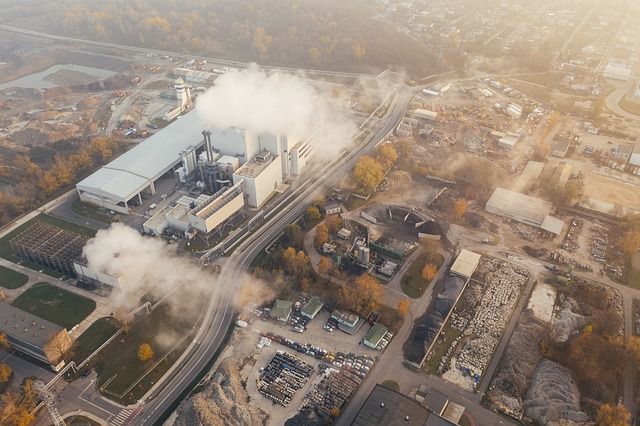 Denmark is often lauded for setting ambitious targets relating to CO2 emissions – among those is the key goal that emissions should be 70 percent less in 2030 than in 1990.
But lofty emission goals require overarching change and the latest annual report by the Council on Climate Change (CCC) suggests that Denmark is not on pace to attain those targets.
The report argues that Denmark will need to halve its emissions from 2020-2030 – a challenge that the CCC describes as a "significant challenge".
CCC wrote that electricity, heating, agriculture and industry still had a long way to go and that the emission goal for 2030 remains far off.
"We emphasise that the effort must show that the target can be achieved with a certain degree of certainty and that this certainty is increased the closer we get to 2030," said CCC head, Peter Møllgaard.
"At present, there is not enough certainty that the government's plans will come to fruition."
READ ALSO: US climate agreement offers immense potential for Danish companies
Government unconcerned
According to the CCC, some of the central areas in which Denmark needs to improve in order to reach its emissions goals are:
– tougher rules and regulation of agriculture emissions
– a higher CO2 tax for industry
– more carbon capture and storage (CCS) facilities
– implementation of policy pertaining to expanding solar and wind energy and CCS
– speeding up the phasing out of gas furnaces
– prioritising carbon-free Power-to-X solutions
– reducing climate footprint of consumption … including food products
– rethinking use of biomass to make it more sustainable in the long-term
Despite the conclusion being similar to that the CCC reached in its annual reports in 2022 and 2021, the government doesn't seem overly alarmed.
"I feel convinced that we will reach our goal. I'm not saying it's easy, but we have the political will to get there – we have a majority government and we will manage it," climate minister, Lars Aagaard, told TV2 News.