Local
Local Round-Up: Gay men benefitting from 'mother groups' that are equally welcoming to men
---
Elsewhere, Nørrebro Station is going to be fully renovated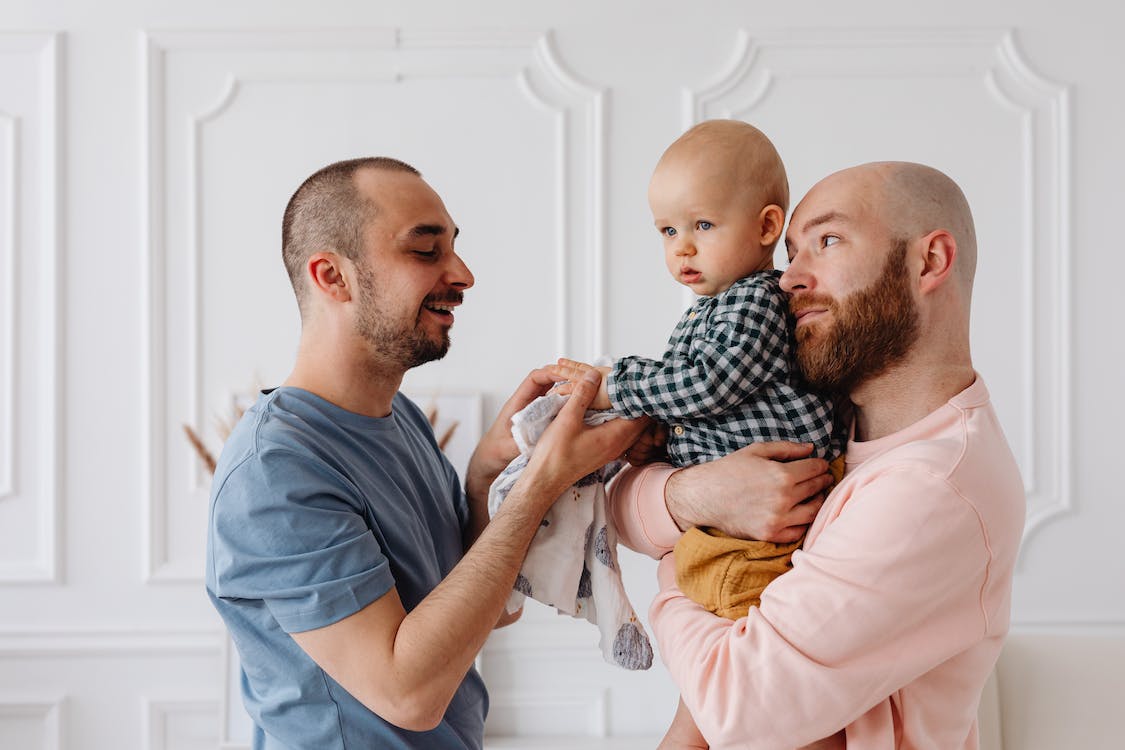 Since September 1 last year, Copenhagen Municipality has been experimenting with a new kind of parents group in Copenhagen called 'Forældregrupper' (parent groups).
The perception of many 'Barselsgrupper' (maternity groups) is that they are mostly welcoming to new mothers who want advice from more experienced parents, but the Forældregrupper make a point of being equally welcoming to men.
Copenhagen is not the first to introduce Forældregrupper, as close to 20 other municipalities already have them across Denmark.
Rolled out throughout capital
Already several gay men have told TV2 how joining the group has made a huge difference to their lives.
Before the advent of the Forældregrupper, they missed out on being members of a Barselsgrup, where four to five new mothers typically meet every Wednesday for the first year of their motherhood. The first meeting is held in the company of a nurse.
Initially trialled in Nørrebro and Bispebjerg, 'Forældregrupper' are now being started all over Copenhagen. The TV2 report claimed 71 have been arranged since September.
---
TikTok no longer allowed on work phones in Capital Region
Since March 1, Capital Region employees have been informed that the Chinese app TikTok is banned from all work phones. The decision by the region, explained its leader Lars Gaardhøj, is to ban the social media app due to increasing cyber security concerns that the Chinese state might be using it to obtain data.
Copenhagen restaurants awarded for their high quality
Burger Palace on Vesterbrogade has been named the best Danish Takeaway Restaurant of the Year for the second time in a row by Just Eats. Meanwhile, Burger Shack has been named best local takeaway chain, Mr Juice in Frederiksberg the best healthy kitchen, Vi Viet in Amager the best takeaway restaurant in Copenhagen, and Chaophraya Thai Restaurant in Vanløse the best Thai takeaway.
Big changes for Nørrebro Station incoming
DSB deputy head, Lars Gøtke, has told CopenhagenLIV that the railway operator is going to address the increasingly stagnant escalators at Nørrebro Station. Decorated in graffiti, the escalators, he conceded, need to be altered, as too frequently there condition is unduly influenced by outdoor weather conditions. At the same time, the station and the surrounding area will undergo a major renovation that "will make the station more beautiful and better", he promised.
Vestamager Centret suffers huge crisis on its little shops
An exodus is ongoing at the Vestamager Centret shopping centre in Kastrup due to high rental prices, which are believed to be as high as 70,000 kroner per month. Bents Bazar, Ekelunds Damp and Centerbageren all recently decided to terminate their lease agreements after failing to reach an agreement with the owner Lars Ekelund. Discussions are ongoing to find replacements.
Big majority satisfied by job centres' services
According to a VIVE survey, 79 percent of job-seekers are pleased with the progress they have made at Copenhagen job centres. The survey would appear to contradict the reasoning behind the new government's proposal to close the centres. High satisfaction would appear to show they are enabling their clients to achieve many of their goals.
More electric charging stations coming in Copenhagen
Following an extraordinary increase in the number of electric cars being driven in Copenhagen – a more than 80 percent increase in just one year, according to De Danske Bilimportører's numbers – Cph City & Port Development has found an agreement with the charging operator Spirii to place more electric charging stations in the city. An extra 649 charging points will be added between 2023 and 2026 to the 154 stations already in existence. In total, 1,583 stations will be operational by 2030.
New green park to make its debut in Nordhavn
Plans for Kranparken, a new 10,000 sqm park in west Nordhavn near the harbour quay, were unveiled at the end of February. Situated next to Kalkbrænderiløbskaj, a plot is reserved to construct a park filled with large biodiversity that will reconcile urban life and urban nature. The public are being asked for help to design the park. More meetings are forthcoming in March to discuss further details.
Could schools take off the Queen's birthday instead?
Politicians and schools in the capital are concerned by the repercussions of Parliament's decision on Tuesday to abolish Store Bededag in a motion that was carried by 95 votes to 68. It has been pointed out that an extra school day will be added, which will mean a day will need to be scrapped to ensure children are only in school for 200 days a year. According to TV2, the Queen's birthday on April 16 has been suggested as a possible day off instead. Konservative intends to refer the matter to the Children and Young People's Committee in Copenhagen Municipality.
READ ALSO: Bun in the oven: Government has timer set to abolish Store Bededag public holiday this afternoon