News
Garbage men go on strike in Copenhagen
---
Strife relating to working conditions could affect rubbish collection across all districts in the city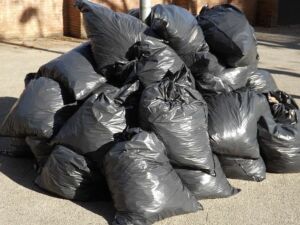 A conflict between hundreds of sanitation workers and their place of work could lead to erratic rubbish collection across Copenhagen in the coming weeks.
According to union media Fagbladet 3F, 550 workers have gone on strike over working conditions at Amager Ressourcecenter (ARC).
READ ALSO: Red Bloc parties want to scrap free Sunday parking for visitors to Copenhagen
Piles of garbage on the horizon?
Fagbladet 3F wrote that the garbage collectors in question pick up rubbish all across the city.
More specifically, the city centre, Christianshavn, Tårnby, Dragør, Amager, Vesterbro, Østerbro, Nørrebro, Nordvest, Valby, Brønshøj, Husum and Frederiksberg.
ARC said it has requested the help of local government association KL to solve the conflict.