News
Investigation into Lars Findsen's allegations of political interference – and PM's knowledge of the affair
---
Former defence minister, Trine Bramsen, denies claims she was personally motivated to suspend five Forsvarets Efterretningstjeneste employees in 2020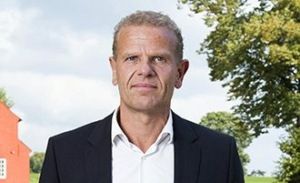 Both PM Mette Fredriksen and the former defence minister, Trine Bramsen, have consistently denied that the suspension of five senior employees of the defence intelligence agency Forsvarets Efterretningstjeneste (FE) in 2020 was made for political reasons.
But today parliamentary approval will be given to a bill to set the ball rolling on a special commission of inquiry to specifically investigate the process that led to the suspension of the employees, the current justice minister, Peter Hummelgaard, has confirmed.
The commission will get a year to carry out its investigation into whether "improper considerations were taken into account" – previously the bill proposed six months.
The commission has been told to prepare a report that "does not contain information that could damage relations with foreign powers, the security of the state or third parties".
READ ALSO: Lars Findsen: The saga continues
Concerns mostly unfounded
The given reason at the time of the suspension was the suspicion that FE colluded with the United States National Security Agency to spy on Danish citizens – "serious concerns raised by an independent inspection", according to Bramsen.
An investigation found no evidence of wrong-doing, and four of the five were reinstated, leaving just FE head Lars Findsen in limbo.
He was eventually arrested at the end of 2021 and charged on six counts: five relating to the divulgence of state secrets and one for a breach of general provision for confidentiality.
Serious allegation in book
Findsen claimed Bramsen told him in person that the action was vital to ensuring she reached the 90-mandate requirement necessary for her to continue in her job.
She allegedly said: "But you have been with me for so many years that you know very well that I must be able to count to 90."
And now these claims, first aired in his book 'Spionchefen – Erindringer Fra Celle 18' during the election campaign in October 2022, will be fully investigated, according to Hummelgaard.
Findsen facing lengthy sentence
Findsen further contends it was "unthinkable" that the Prime Minister's Office was not aware of the situation.
Bramsen completely denies his claims. "I can completely deny that Lars Findsen has been subjected to political persecution in any way," she wrote on Facebook in October:
Findsen could face 12 years in prison, as the penal code associated with the disclosure of state secrets falls under the umbrella of treason – the same code that another former defence minister, Claus Hjort Frederiksen, stands accused of violating.
He is pleading not guilty on all counts. Originally scheduled to take place over 28 hearings at Copenhagen City Court from October 30 until March 2024, the trial will now take place at Lyngby Court, it was confirmed on March 2, and the schedule is unknown.