News
How paternity leave in Denmark doubled in two decades – and there's more to come!
---
In 2003, fathers took an average of 25 days. By 2021, this had risen to 44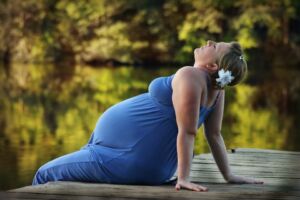 Men took almost double the amount of parental leave in 2021 compared to 2003, according to Danmarks Statistik figures.
Twenty years ago, men took an average of 25 days and women 285 days – both parents took leave in 54 percent of all families with a new-born.
By 2021, this percentage had risen to 60 percent and the average length of leave among men stood at 44 days – 14 percent of the total, compared to 6 percent in 2003 – resulting in women taking 11 fewer days.
The total number of shared days fell by eight days from 318 in 2003 to 310 in 2021.
55 days and beyond
In 2003, only 75 percent of fathers were entitled to parental leave benefits – a figure that rose to 78 percent by 2021, but all that has changed, as 2021 was the last full year before new rules introduced in August 2022 that prohibit parents from transferring all of their allocated leave to the other parent.
According to the new rules, mothers get 15-41 weeks of maternity leave, while fathers get 11-37 weeks of paternity leave.
Each parent gets a mandatory 24 weeks of which 11 cannot be transferred, so if the father decides not to take any leave, the couple lose 11 weeks of their allocated 52 weeks (24+24+four weeks for the mother before the birth).
Meanwhile, single parents (fathers and mothers) will have 46 weeks at their disposal and have the opportunity to transfer some weeks to a close family member, and LGBTQ+ families will be able to divide parts of their leave to a maximum of four parents.