News
Sales of organic food declined for first time in 2022
---
According to new figures from Danmarks Statistik, it was particularly the sale of organic meat that plummeted last year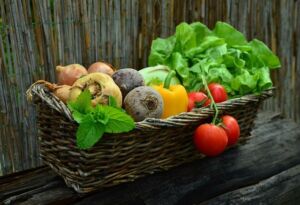 High inflation levels forced consumers in Denmark to increasingly shy away from organic food sections when trawling through supermarkets last year.
According to fresh figures from Danmarks Statistik, sales of organic food in 2022 dropped for the first time since statistics were first registered back in 2003 (see image below).
Organic food sales slumped by 3 percent to 15.5 billion kroner – making up about 12 percent of all food sales last year.
READ ALSO: Organic eggs safe to eat again, but PFAS tests continue
Giving meat a miss
Organic food products that saw particularly high declines were beef, pork and chicken goods.
Measured in volume, the sale of pork produce fell by 26 percent compared to 2021, while the sale of chicken tumbled by 27 percent and beef by 20 percent.
"Rising prices per kilo can have impacted sales in a negative direction, if conventional goods are preferred or if more affordable organic options replace the more expensive goods," wrote Danmarks Statistik.
"That can be the case for meat, which has a higher price per kilo than most other goods."
That could be the reason for more affordable food groups, such as wheat bread (up 13 percent) and pasta (up 3 percent), increasing in popularity.
On average, the price per kilo of organic goods increased by 6 percent from 2021 to 2022.
Read more about organic food sales statistics here.