News
Sunny, warm weekend in Copenhagen
---
Temperatures expected to hit 23 degrees on Sunday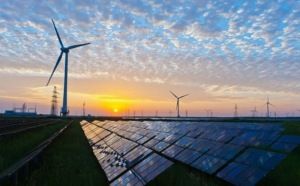 The strong winds of the last few days are abating and Copenhageners' eyes are dilating at the prospect of sunny calm days – perfect weather to sit out on the balcony and relax, or head to the park.
Starting from today, five days of 20+ degree sunniness beckons for the Danish capital.
Temperatures will peak over the weekend, with the thermometer expected to hit 23 degrees on Sunday.
A few sea breezes though
Nevertheless, it won't be completely calm over the next five days, particularly by the coast, so maybe a trip to the beach this weekend is being wildly optimistic.
But a garden party to celebrate the final of Eurovision on Saturday … now you're talking!
Overall, it will be dry in the capital region for the foreseeable, as the next forecast shower isn't until Tuesday May 16.