News
Today they are Dansk: Momentous day for scores of new citizens
---
Ethereal choir songs, handshakes with the mayor and traditional pancakes were all part and parcel of the final hurdle to becoming Danish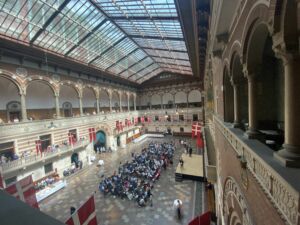 On this day in history, Joan of Arc was burned at the stake in 1431, Voltaire was born in 1778 and the Brooklyn Bridge opened for the first time in 1883.
But May 30 will likely remain ingrained in the memories of a number of internationals who gathered at City Hall today. It was the day they became Danish.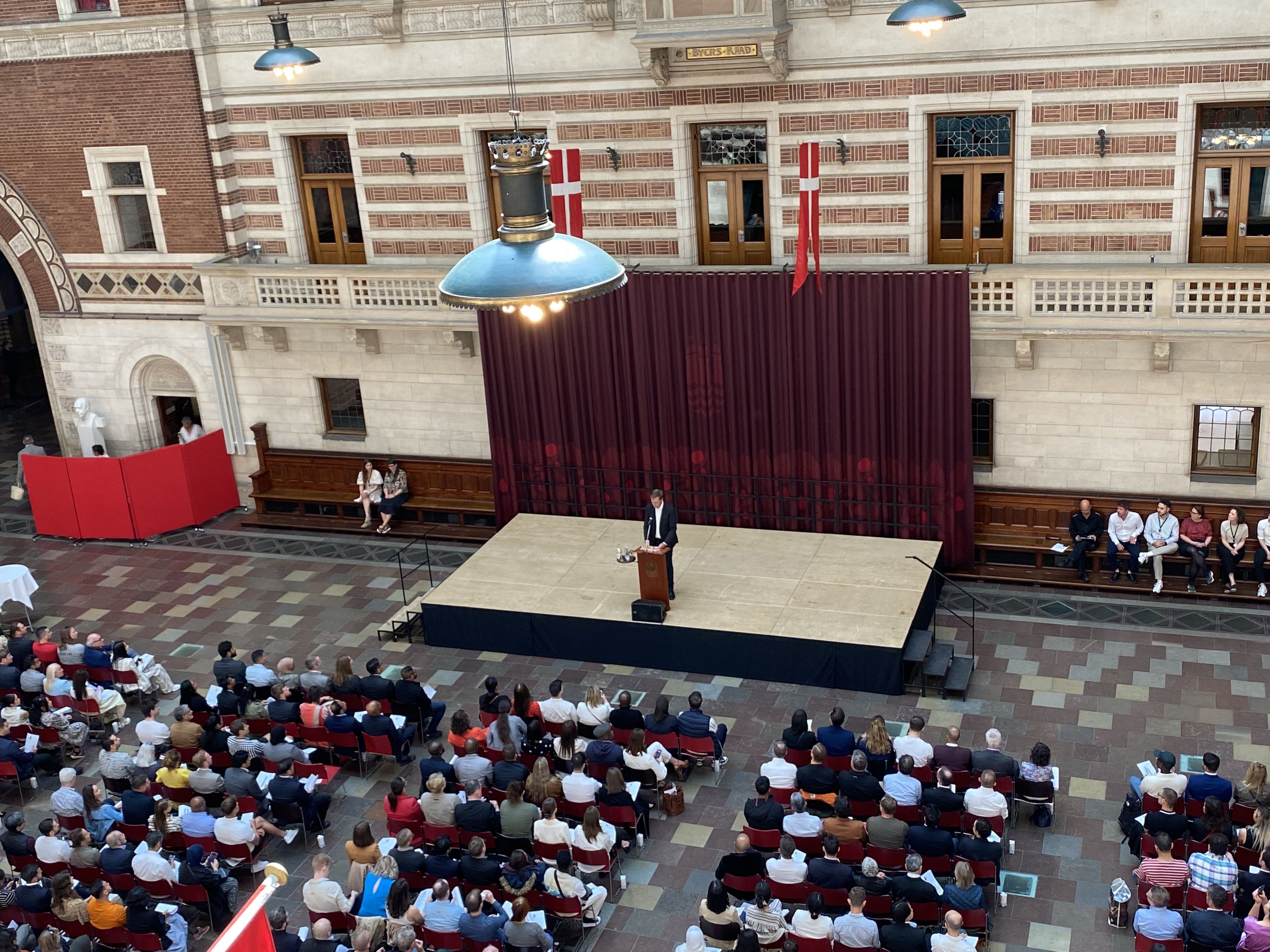 The ceremony event took place this morning in the main hall, with chairs lined up in groups in front of a stage.
Danish flags hung around the cavernous room, while friends and family eagerly looked on from the upper floors.
"Today you don't discard your country of birth, but rather add Denmark to be part of yourselves," said the capital's integration mayor, Jens-Kristian Lütken. 
READ ALSO: Government wants citizenship applicants to remain in Denmark until the famous handshake
Don't forget your roots
Following Lütken's speech, the citizens-to-be stood and were graced by an ethereal version of the national anthem performed by the Sankt Annæ Gymnasium Choir. 
Then, one by one, they made their way on stage to shake Lütken's hand – a mandatory rule ushered in not long ago – and a photo opportunity with the mayor, before walking off stage to sign their citizenship papers.
"It was a fantastic day and an amazing ceremony. I really liked that the mayor spoke about being part of the 'fælledskab' community but not forgetting where you came from," said Christopher Pilbeam, a Brit who decided to get Danish citizenship in the wake of Brexit.
"The songs were very emotional. It's been a great day and I'm happy to be Danish."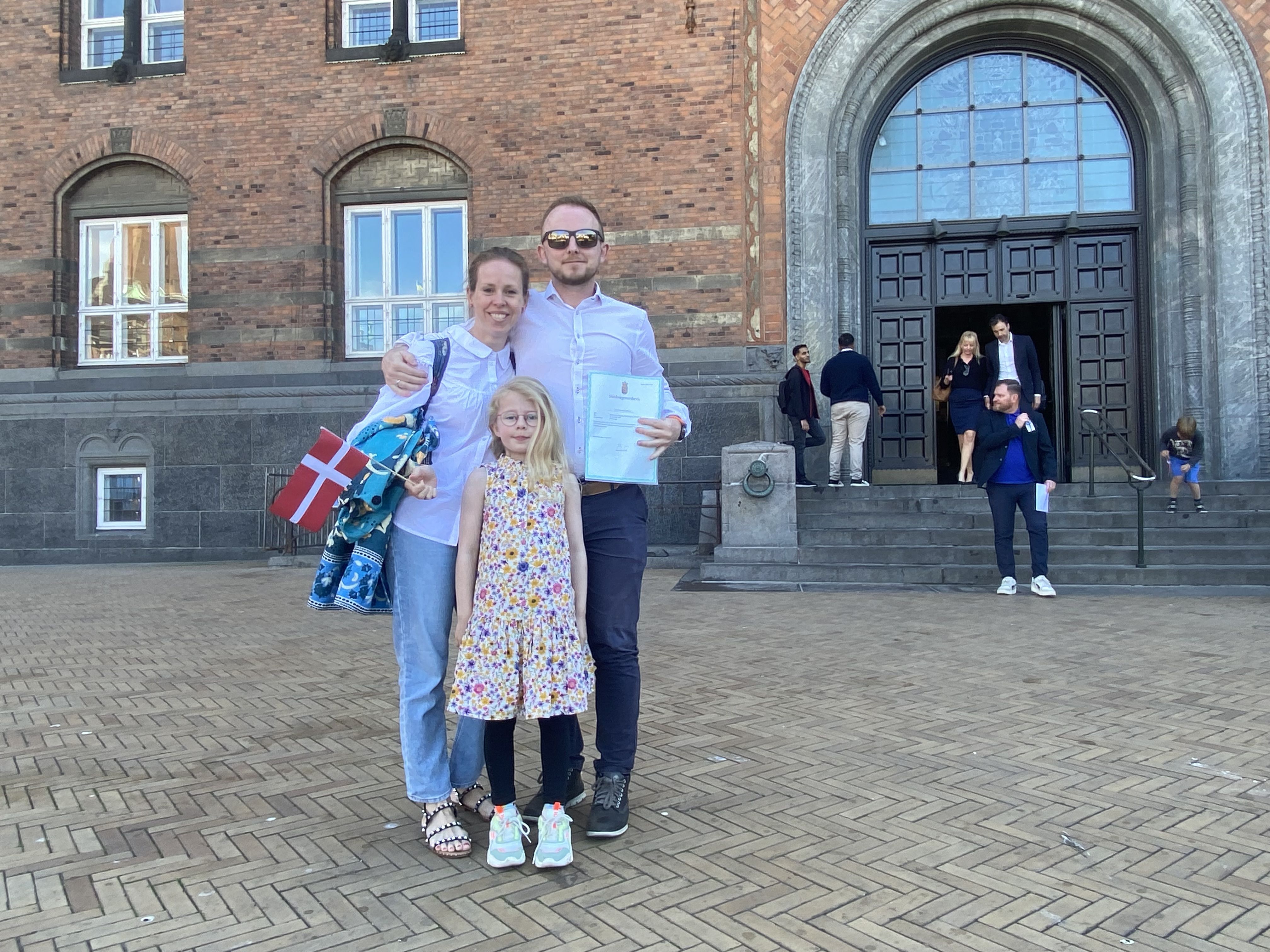 End of an odyssey
Following Lütken's closing words, the new citizens were offered traditional City Hall pancakes and refreshments.
Afterwards, the new Danes shuffled outside to greet cheering family and friends and take photos in front of City Hall.
Clearly it was an emotional day for many, including Axel Thorson, an American who has lived in Denmark since 2011.
"It's been a long road to get here. I'm so happy to finally have made it," said Thorson.