News
Danish companies need to take social matters seriously, IBM boss says
---
In an interview with The Copenhagen Post the CEO of IBM Denmark shares his thoughts on internationals working in Denmark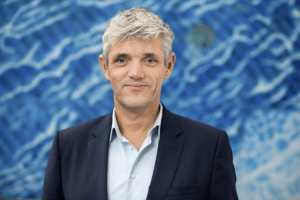 Following last week's stories on the new report 'The dark side of hygge: Acculturation of foreign workers in Denmark', Thomas Kovsted, the CEO of IBM Denmark, reveals how the tech company is working on including a growing number of internationals.
He also addresses some of the challenges that Danish companies face and must pay attention to.
"One thing is how it's at the office. Another thing is related to family life and relations besides that. I think Danish companies play a key role in these matters," Kovsted told The Copenhagen Post.
"We encourage our employees to join different company clubs. These clubs offer employees the chance to meet in a non-business context around a certain interest – sports, art, wine etc. In general I believe that Danish companies can benefit from paying attention to guide foreign employees on how to build meaningful non-business related networks when hiring talents from other countries and cultures."
The Danish tech boss on Thursday participates in a debate on internationals working in Denmark at Folkemødet on the island of Bornholm, where politicians, employer organisations, trade unions, companies and many others gather every year in June to discuss matters related to society.
READ MORE: For three days, the pearl of the Baltic Sea steals the country's attention
We have a problem
Even though reports show internationals in general find satisfaction working in Denmark, too many, according to Dansk Industri, leave the country again too soon because it's a struggle to feel included.
But as various reports have already shown, the need for well educated employees will only increase in the years to come, leaving Danish companies with a headache if they don't manage to become better at creating a workplace culture where non-Danes feel welcome, Kovsted agreed.
"In fact, in my opinion we as a society already have a problem. And we need to react to that if we want to be able to attract clever minds to the country," he said addressing problems that, according to Kovsted, call for political action.
"We don't have issues getting applications for job openings. But it can be a challenge even for us to get people to the country because of Danish bureaucracy. On top of that we as a society should embrace internationals rather than focusing on problems with immigration. Denmark should be the epicentre of the most clever researchers and digital professionals. And we can only become that if we have great ambitions," he said.
Super social – but only in the office
Kovsted, who has worked for IBM his entire career and was appointed CEO of the Danish division in 2022, contends that more attention must be paid to cultural differences.
"I've worked 20 years in international leadership positions and that gave me a deeper understanding of different cultures. In Denmark we're super social in the office, but when we go home we check out socially," he said.
"I don't have ambitions to change Danish culture. That's not up to me, but companies have to pay attention to the cultural difference. The first step can be just to explain Danish business and leadership culture and why Danish colleagues act the way they do."
During his career Kovsted, who can't reveal the percentage of non-Danes in the Danish IBM office, has seen how workplace culture has evolved.
"What I have experienced is that internationals – for example, from South America – have enriched us with new ideas, knowledge and solutions to problems and so on," he said explaining that "some leave because they are heading for an IBM office in another country."
"Of course we have had people who left because they didn't like it here, but we don't have a big churn. I think we're doing good," Kovsted said.
Norms and values
In a follow up article the author of the report Dr Julia Jones, PhD, last week said that internationals "need to understand their own cultural norms and values, as well as the Danish ones".
"This is important to be able to navigate everyday life without interpreting cultural misunderstandings as personal rejection. Avoiding feeling personally rejected is important to be able to understand that neither the Danish nor one's own perspectives are inherently right or wrong, but simply different," she said.
READ ALSO: Danish in the workplace: Employers acutely aware of language barriers
According to Kovsted it's crucial for both Danish colleagues and managers to understand and recognise the management of a diverse team, where several languages are spoken.
"When there are non-Danish speaking employees present we speak English. But language is just one part of it," he said, explaining that IBM is "a multicultural company".
"That's in our DNA, which is a great help. Danes often challenge my plans and ideas. This can be very surprising for newcomers in the office. But it's absolutely fine to challenge me."
"The point is that we need to help internationals to understand the culture, and great management depends on whether you understand each other," Kovsted said.