News
Demant SVP calls for a united approach to internationals
---
Based on the feedback I get from our employees, I can't say it's a walk in the park moving to Denmark, Demant SVP HR says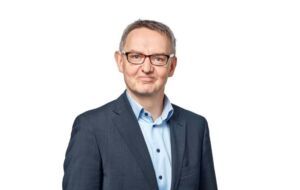 At the headquarters of the Danish hearing healthcare giant Demant just west of Copenhagen, the number of internationals in the office has increased a lot in recent years. Today they account for 10 percent of all employees.
"In the years to come we expect that more will join," the company's SVP HR, Henrik Christiansen, told The Copenhagen Post.
The Demant SVP will on Saturday participate in a debate regarding internationals working in Denmark at Folkemødet on the island of Bornholm, where politicians, employer organisations, trade unions, companies and many others gather every year in June to discuss matters related to society.
READ ALSO: Danish companies need to take social matters seriously, IBM boss says
Christiansen will use the debate to continue with his call for a united approach to internationals coming to Denmark. And he argues that foreign workers themselves should be part of the discourse.
"If we as a society really want to be an attractive destination for internationals, it's crucial that companies, organsiations and the authorities work even closer together," he said, explaining how Demant internally works a lot with inclusion.
"In relation to internationals, we have implemented a resource group where we currently have 65 international employees, with whom I have an ongoing dialogue about how they experience the workplace," Christiansen said.
Eye opening feedback
According to Christiansen, the international employees were asked, among other things, to give the management feedback on what they think Demant as a company can do to improve, how the company can make life easier for them, and what needs to be done in order for them to do their jobs better.
"In reality, it's all about how life in Denmark can be improved," Christiansen said.
Reading the feedback was an eye-opening experience.
"There are things that we can do. But many issues relate to society. In fact, it's what you might think are the little things that tend to be highly important and matter," Christiansen said.
"Don't get me wrong: at Demant we are aware we have great responsibility, but we can't solve this alone. And based on the feedback I get from our employees, I can't say it's a walk in the park moving to Denmark. We're not even close to that."
In comparison, Christiansen reflects on how companies map their customers' journeys to get a deeper understanding of their needs. The same approach needs to be applied to newcomers to Denmark, he thinks.
READ ALSO: Danish culture needs to evolve, report concludes
According to Christiansen, you can map their journey over three different phases: the decision phase, the relocation phase and the settling phase. And newcomers tend to have different questions and concerns across the three phases, he contends.
"If we could get a better understanding of the moments that really matter, we would be better off and able to deliver on the ambition of making Denmark a top destination country for internationals," Christiansen said.
Where to improve
The HR SVP explains that an introduction to the Danish labour market is highly appreciated by internationals at Demant.
"But they also have a bunch of internal questions: What to expect from our company culture? How we as managers act?" he said, adding that "a lot of our employees really want to learn the Danish language".
"Not because their colleagues can't speak English, but because some have a hard time finding their way around in the local community or communicating with the authorities," he explained.
According to Christiansen, connecting with other internationals was also requested, so Demant established a mentor programme.
"That's important but it can't just be for the beginning, as they'll need a future network as well," he said.
How can you improve internally?
"We can improve a lot. In co-operation with the authorities we must become better at helping newcomers to understand things such as the tax system, healthcare and the school system," Christiansen said.
Isn't that a general societal issue?
"Yes, but Danes are used to how it can be a challenge finding out about rules and regulations, and they often just speak up. That's not always a common thing to do in other cultures; it increases the risk of people feeling lost. As a company our main task is ensuring that our employees understand what's going on and how things work in Denmark."
But some might argue that internationals can't expect to have everything on a silver plate…?
"Of course not. But with all due respect, some people come from totally different cultures. If you think that with a deeper guidance they are able to navigate Danish society from day one, you're wrong," Christiansen said.