News
Another IS mother returns to Denmark
---
Arrival means there are just two more, along with three children, at the al-Roj prison camp in northeastern Syria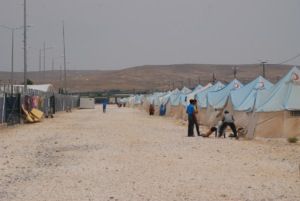 A major talking point in Denmark over the last couple of years has been the welfare of a fairly large group of Danish mothers with Islamic State ties, along with the children they have mostly given birth to over the last decade in Syria.
READ MORE: Islamic State families evacuated from Syrian camp and back in Denmark
Several of the mothers have already been evacuated, along with their children, and then immediately imprisoned upon their arrival back on Danish soil.
And this was again the result when a mother was yesterday evacuated from Syria, along with her two children – a departure approved by the Danish government in May.
Charged with promoting terror and unlawful entry and residence
Shortly after touching down in Denmark last night, the mother was arrested and charged with the promotion of terrorist activities and obtaining entry and residence in a conflict area.
Her children have been placed in the care of the municipality.
A mother who was tried on identical charges in December was sentenced to four years in prison.
Two mothers and three children remain
Last night's return means there are just two mothers and three children left in Syria – like all the others, they are residents of the Kurdish-controlled al-Roj prison camp in the northeastern part of the country.
The first of the mothers won a case in the Supreme Court in March to restore her Danish nationality. An offer to evacuate her and her two children remains in place, but she has turned it down.
No such offer is in place for the second mother, but the authorities are keen to evacuate her child.