News
Islamic State families evacuated from Syrian camp and back in Denmark
---
This article is more than 2 years old.
Three woman and 14 children back on Danish soil after arriving in the early hours of Thursday morning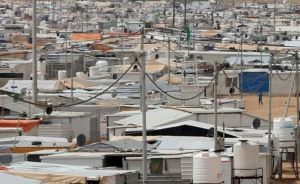 Three women and 14 children – who were yesterday evacuated from the Kurdish-controlled al-Roj prison camp in northeastern Syria, where the inmates are primarily the families of slain or captured Islamic State warriors – arrived in Denmark at around 03:00 this morning at Copenhagen Airport.
However, it is reported that some of the women, if not all three, landed in Frankfurt shortly after midnight and then were driven over the Danish border.
The women are currently in Danish custody and face constitutional hearings later today.
Facing terror charges
It is thought likely the women will face terror charges that will result in prison sentences of three to five years if they are convicted.
All three travelled to Syria in 2014 to join up with their husbands and the IS movement. Nine of their 14 children were born in Denmark, and the other five were born in Syria.
In May, the government decided to bring all 17 back to Denmark after it was assessed their continued stay in Syria might pose a security risk for Denmark. 
Another four women and five children who no longer have Danish citizenship remain in camps in Syria.
Two are ethnic Danes 
One of the three women has dual citizenship, while the other two are ethnic Danes.
One of the ethnic Danes is from Zealand. She has a five-year-old girl, who has been diagnosed with PTSD, and an adopted boy. 
The other ethnic Dane is from southwest Jutland. She has five children, aged 3-13, of whom four were born in Denmark. Her husband, who no longer has Danish citizenship, is in prison in Syria.
The final woman is from southeast Jutland. She has eastern European heritage and dual citizenship. She has eight children, aged 2-15, of whom five were born in Denmark and one will remain in Syria. Additionally, another teenage son was evacuated from Denmark in 2019 after he was shot in the back.