Equality and space for all, everywhere, every time. If this sounds utopian – it's because it is. Yet this very ambition underpins the very essence of this year's Roskilde Festival, now in its 47th edition. At the heart of the 130,000 participant-strong monolith of a festival, northern Europe's largest, is an ambition to put economic equality in focus, in and outside of the borders of Denmark.
And really, few can fault the argument that, in a world of plentitude where inequality and uneven resource distribution run rife, focusing on equality for everyone is not just utopian – it is, or ought to be a given.
Ethiopia via Boston
In a music line-up that reflects this ethos, this year's music bookers have reeled in everyone from Benal to Wilkinson and everything in between – a smorgasbord of tastes and persuasions that we have come to expect of the festival over the years. Staying true to its focus on word music, in addition to the plethora of genres it fields, Roskilde have also brought Debo Band, a charismatic Ethiopian pop ensemble with a truly international focus and heart, to its stages.
We caught up with Gabriel Birnbaum, the tenor saxophonist of this enigmatic constellation.
Originally from Boston, Gabriel now resides in New York City but has a history in Copenhagen – a city he once lived in 10 years ago while on exchange, during which time he even penned a few articles for CPH POST. We caught up with Gabriel for a quick chat about Debo Band and their concert at Roskilde Festival on Wednesday evening, which CPH POST looks forward to reviewing.
Debo Band and Gabriel Birnbaum – what's the story here?
I've been a saxophone player since I was 12. There was a mandatory school program for which we had to learn something, and I picked the sax. My older brother is a jazz pianist – I used to be really into jazz and wanted to be a jazz musician. I went to a jazz camp in Connecticut where I met a saxophone player named Danny Mekkonen [Debo Band's frontman] and we became friends. Danny came to the states from Ethiopia aged two and his family settled in Texas. After college, he moved up to Boston and I was basically the only person he knew there so we started hanging out and playing music. Debo Band is his project – to explore his musical heritage.
What sort of themes does Debo Band explore through the music you play?
We play a mixture of traditional Ethiopian music that takes a lot from what was happening in the country around 1970 – a similar era to Mulatu Astatke, Mahmoud Ahmed and so on.
And you're now back in Copenhagen, where you yourself have a bit of a history. What's it like being back?
I studied abroad here when I was 21. I was here for nine months, studying at the University of Copenhagen. I had an amazing time – in class for two hours a week and hanging out for two hours a week the rest of the time. It's not often that you live in a place and then don't see it again for ten years. I was down at the meatpacking district earlier – this place has changed a ton! Back in the day, there was a really funky art space there that I volunteered at a couple of times and a lot of it seemed empty.
Yeah, It's been gentrified …
Oh my god, yeah! It's a funny thing about gentrification because it often is pretty enjoyable. I walked through there and on the one hand, I was like: 'Whoa! 'None of this was here, it's amazing how much has changed,' and on the other hand, I thought: 'All these places look pretty cool – I would probably go to them'.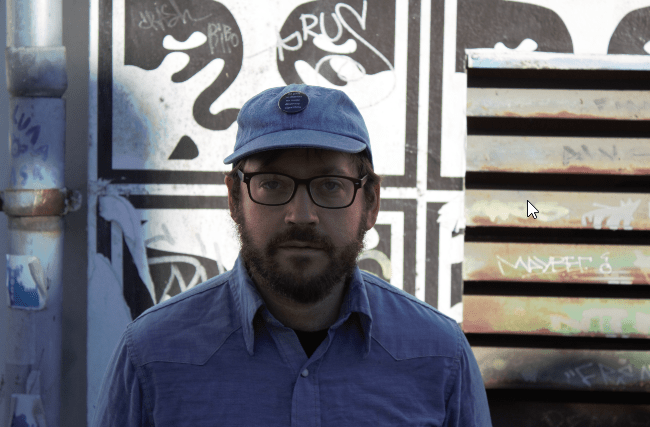 You'll be playing at Roskilde Festival on Wednesday, a festival that has had a focus on equality over the past years. How does this fit with Debo Band's musical narrative?
It fits very well. Debo Band has always had a political side – we've played lots of benefits and raised money, going back to the early days of the band, many of whom lived in the Boston neigbourhood of Jamaica Plain – a hippy / left-wing hood. Debo means 'collective labour in Amharic, so we're a very communal band, very shared, democratic and diverse. Danny and Brooke are both Ethiopian, our guitarist is a Sikh guy from Chicago who digs reggae, our violinist is a white woman from Santa Cruz who lives in Ethiopia full time, our accordion and keyboard player is a Japanese-American professor of music and I'm a Jewish guy who plays in an indie rock band the rest of the time when I'm not in this band. (Wildermaker, we're releasing a record in two weeks.")
What happens after Roskilde? Any upcoming gigs?
This is it for Debo band for a little while. We need to make some new material so that's the next task for us. My other band is putting out a record on July 13, so we are touring in The States. We play indie rock – poppy and weird. Sometimes we are compared to Fleetwood Mac if their songs were a lot more complicated.
---
Watch Debo Band's show at Roskilde Festival tonight and read more about the band and Gabriel Birnbaum.