Cards on the table time. Shania Twain's song 'Man! I Feel Like A Woman!' never quite sold me.
If the best she can do on a night out is 'Men's shirts, short skirts' and 'Color my hair, do what I dare', I'll stay in and watch the football every night of the week.
But even that hasn't been possible during the coronavirus lockdown – these are taxing times for the men of Denmark.
Fact: Men suffer more
"First-world problems," we hear you cry; well in case you haven't opened your front window recently (which is highly unlikely given you're always home), that's exactly where Denmark is located.
And if you happen to be a woman, hark at you and your reopened hairdresser saving your life last week.
No, it's undisputed. The men are suffering the most during this lockdown, and here's the undeniable evidence.
---
SEX:
Name: James HW Ackroyd
Nationality: British
Age: 32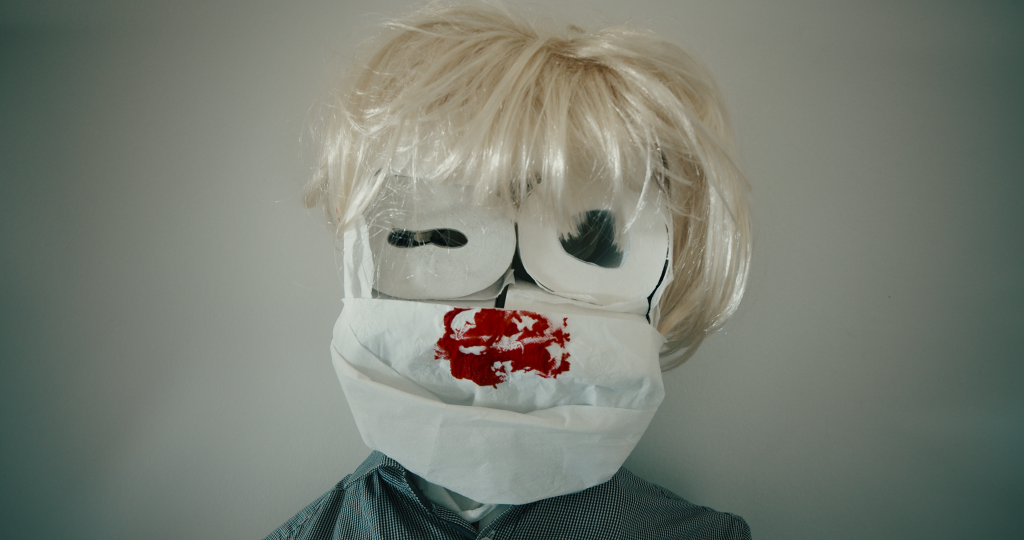 James recently created quite a stir on social media platforms with the short film 'TP – A love story' (see below), in which a young man gets romantically involved with an effigy made out of toilet paper. But how much of the inspiration was sourced from his own sex life?
You've made a video about dating during the coronavirus lockdown. That's quite a challenge, surely?
Not so much, actually. I've been working remotely through the whole crisis, so I haven't had the chance to retire to my sofa and drink myself into a daze. Also, most of the filmmaking I do is with a skeleton crew, albeit not one that requires the actor to film himself, but I'm still used to filming with little assistance.
Like the character in your film, you're single and live alone. Lots of time to create, but not so much to procreate?
It's alright. I still have the head from my film. There's not much conversation, but it gives me something to do. She's called Loocy.
The pubs and clubs are closed, and things are quiet on Tinder (so I've been told)?
I actually cracked and downloaded Tinder a week before the lockdown happened. It's hard to judge what it was like before, as I haven't used it for years, but it seems pretty active. I'm guessing that people are taking out their sexual frustrations via their phones now … sitting in the corner, a bottle of whisky in one hand, the other furiously swiping away at anything with a face. I think that's why I've had so many matches: desperation.
What's a young, single, available, talented filmmaker supposed to do?
Pour themselves into their work, I guess. The world has become a captive audience for all sorts of content – more so than before. People have nothing better to do, so they're watching more. Now is a great time to create. Take those sexual frustrations and channel them into something that isn't constant masturbation. We are going through a toilet paper shortage after all.
All I'm suggesting is that a single man living on his own might struggle to meet potential new girlfriends. Would you agree?
I don't think so. We're great at adapting. People crave companionship and we'll always find a way to satisfy that need. Communication hasn't stopped. In fact, I'd say that communication has seen a boost. We're reaching out more, video calling people who we haven't called for years. Relationships are still forming, albeit in a different way from before. Maybe we're seeing a permanent change in the way that we date. although saying that, I wouldn't want to get tasked with cleaning the pub toilets that first weekend after everything opens up again.
THE PUB:
Name: Paul McNamara
Nationality: Irish
Age: 36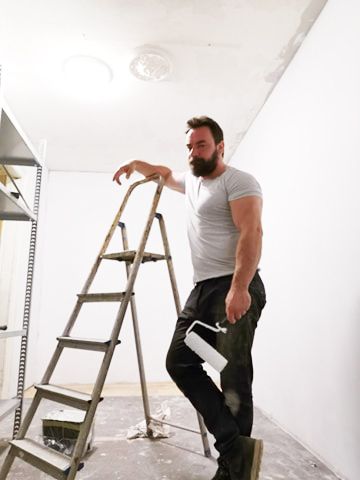 With his bulging biceps and effortless, sometimes devilish Irish charm, we've had a big man crush on Paul ever since he started working at The Globe six or seven years ago. In this community we call ours, he's part of the fecking pub furniture! So how the hell has he been coping during the Coronavirus Crisis away from his natural habitat?
After working at the Globe for years, you're the manager of Cafe Svejk, a bar in Frederiksberg. And you spend most of your spare time down the pub. Would it be fair to say you're partial to pub culture?
I wouldn't say I'm partial to pub culture. We've got a great community here in Copenhagen and that's a huge part of the reason why I decided to stay in Copenhagen in the long run. The pub just happens to be the easiest place for us all to be in one place, and of course beer helps to grease the wheels.
So what's it like not being able to go to your favourite place in all the world?
Fortunately I live right over the bar I run. So I've managed to have one or two of the fellas around for a sneaky beer – of course whilst standing two full metres from one another. The problem is not me being able to go – it's having to say no to everyone else.
What have you been spending your time doing instead?
I recently started running again – normally around midnight when thankfully nobody is around to see how slow I am. But other than that, lots of reading and an inordinate amount of time on social media, which has provided a grateful tool to catch up with old friends I haven't spoken to in years.
Any plans for the future that you didn't have two months ago?
Best I put some of this running to use … Maybe, maybe some half-marathons … Maybe.
CROSSFIT:
Name: Thomas Styrk
Nationality: Danish
Age: 43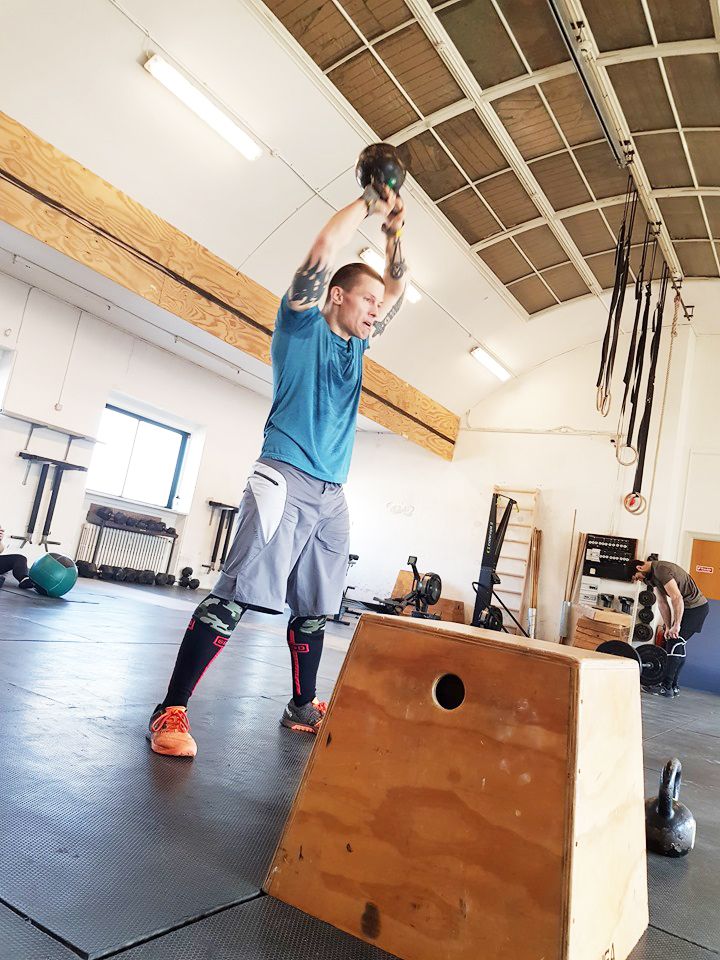 As his surname suggests, Thomas was born to be strong, while his favourite hobby suggests he's liable to get cross if he can't stay fit. In truth, the lockdown hasn't hampered his efforts as much as other fitness fanatics. In fact, with the really good weather, it's got to the point where going indoors again will be mildly disappointing.
Your neighbour tells us you're the person in the know if you want to try out crossfit. How long have you been doing it?
I have been doing crossfit for eight years now. I usually work out six days a week – I enjoy the energy it gives me. It helps me to calm down when I am stressed and it makes me sleep much better. My wife also started doing crossfit three years ago, and since then we enjoy crossfit together.
We hear you compete internationally in some disciplines?
Yes, several times in Denmark against international athletes. It's always fun to compete and push yourself that little bit further. I also participated in the Danish national championships in weightlifting.
It must be gruelling not being able to go to your local crossfit club. How have you been coping?
In the beginning it was really hard not to be able to do the crossfit I love with friends – home workouts are never as intense when I don't have anybody to compete with. But after a couple of weeks, my wife and I joined a small group of crossfitters that we do workouts with. We work out together almost every day outside – but we try to keep our distance and never exceed 10 people. We have been very lucky with the weather so far, and it's safe to say we will miss the outside experience once we get back to the gym.
How do you intend to celebrate when the lockdown ends?
Mostly by just doing a lot of the exercises we can't do now. Barbell work and some gymnastic work on the rings will be my preferred celebration when the lockdown ends.
WATCHING FOOTBALL:
Name: Anders Nash
Nationality: British-Danish
Age: 40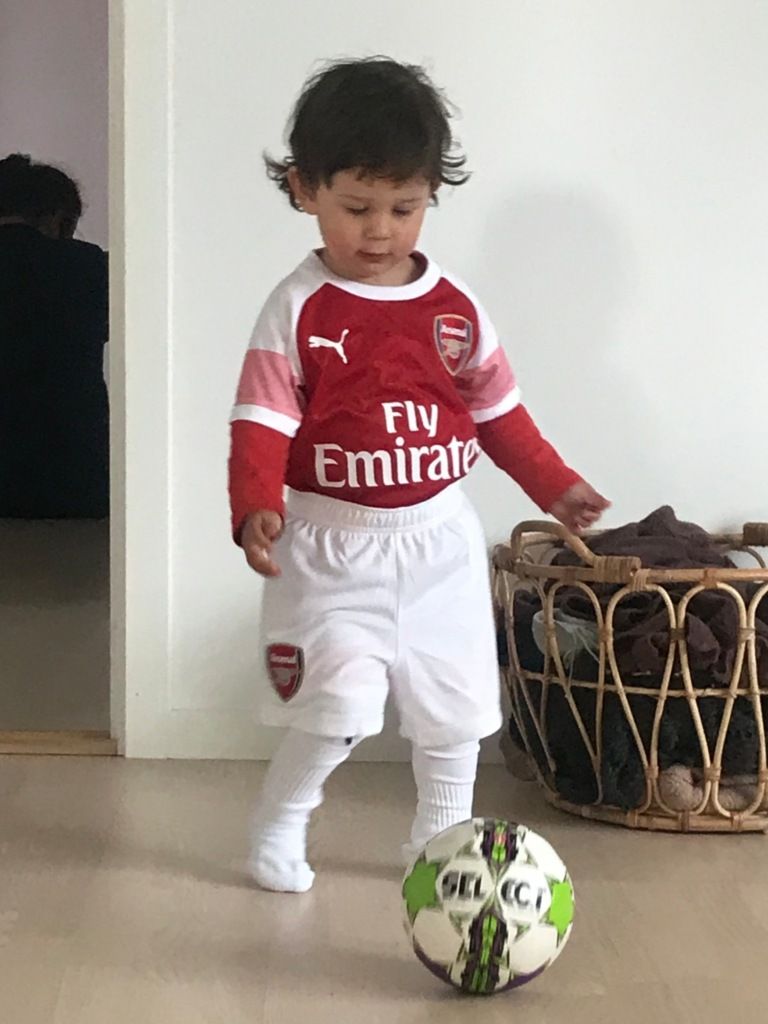 Most men who travel widely have a girl in every port, but happily-married Nash, having ticked that box following an extended stay in South America, tends to adopt football clubs instead.
Would you describe yourself as the kind of football addict that goes into mourning every summer?
Only in the odd years. The even year numbers are the best ones, with Euros and World Cups. Having said that, I lived in Latin America with my wife for six years so even many of the odd years were filled with the Copa America, but the flame didn't burn within me to quite the same level. My Premier League team has flattered to deceive for too many years now, so the season tends to be a period of suffering.
You must be waking up, reaching for your phone to check the sports results, and then … How are you coping with the sense of loss?
Goodness, I still am. It's just instinctive isn't it. To all of us. I used to love checking my phone every morning in the men's favourite room – the only time for any peace in a family household! South American matches happened in the middle of the night for us here in Denmark, so the mornings were the only time to catch up on them. Frankly nothing can offset that feeling of loss. I still reach for that phone and hope this is all a dream. But alas it isn't.
How are you filling in the time?
Well, the whole period with the virus has been surreal for everyone. My wife Lisbeth and I have kids aged two and four, Theis and Maya. Juggling work, the kids being at home and regular daily life has been, let us just say, enlightening. Having said that, our two-year-old Theis is mad about football. He has quite a left foot on him, so I try to channel him into focused training: weaving in and out of cones in the back garden and finishing top bin! I have filled the remainder of my time brainwashing him into supporting the same rubbish teams as Dad (see photo). The best bit is he is too young to be accused of being a full-kit w*nker so I can deck him out in all the right clobber until he knows any better. I've also been busy trying to get on the line to Ajax and Barcelona to tie his future up, but it is proving futile – lamentably I'm having more luck doing ballet with our daughter Maya on the trampoline. Sometimes she lets me wear her tutus.
Any tips for your fellow football nuts?
I would encourage them to consider supporting grassroots football again. When things start to return to normal, these clubs are where the future top stars are bred. The big leagues are financially killing small clubs, which are more authentic and fun anyway. I'm really keen on grass roots footy. In fact a few of us lads from Copenhagen Celtic are: I like to follow Brønshøj in the second division whilst some of the others follow other historical Danish clubs such as Fremad Amager and Frem. It's such a cracking day out and for the most part REALLY child-friendly. The proof's in the pudding: tickets at Brønshøj are free for kids and 80 kroner for grown-ups, which often includes a free hot dog or a beer. Kids can run around in an enclosure on the side of the pitch with other kids, so you can blissfully ignore them, drink a beer and watch sub-par footballers kicking lumps out of each other … as football should be. It really is bliss.
I understand you're an Arsenal fan – so presumably you won't have any objection to 2019/20 being expunged from the record books.
What?! I'm gutted. We had definitely turned things around and were going to qualify for the Champions League! Brønshøj are also looking to hold on to second place in the second division and hopefully duke it out for promotion.
PLAYING FOOTBALL:
Name: Martin O'Rourke
Nationality: British-Irish
Age: 52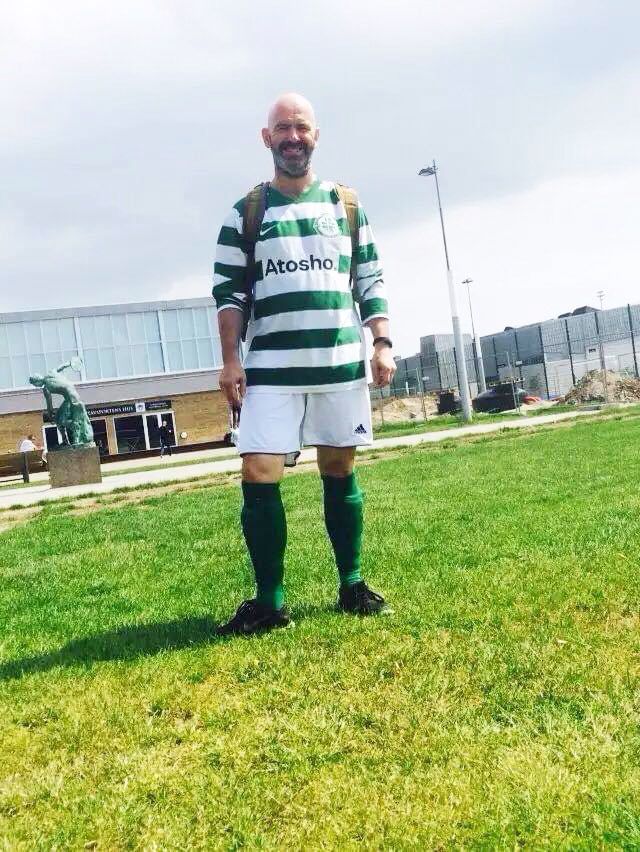 They call Martin 'Mr Football' at Copenhagen Celtic. Over-18s, over-45s, he'd turn out for the under-9s girls team if he could. But it doesn't necessarily make him a football addict? The lockdown presumably has the answer.
So how long's it been since your last game?
Last game was March 1 and last training was March 8. There was a lot of embracing at training as old teammates met up with friends around the club. That wouldn't be happening now.
You must miss it terribly?
I miss it a lot. I go running regularly, but it doesn't have those same visceral highs that football, with all of its one-on-one combats and fluctuations of fast and slow, gives you. To put it another way, it's tedious.
Your wife must be delighted: what are you doing with all the spare time you must have?
It's a mixed bag for my wife. I'm definitely much more available than say, for example, when my team Leeds United are on the TV, but she knows how much football means to me. It's not just the physical. There are the psychological benefits too. But it does mean I'm just as available on a Saturday afternoon as other days to change the baby's nappy, take out the recycling, throw together a Michelin star meal etc …
When Bex's outfit are told they might be banned from football at the end of 'The Firm', they say they'll go to the boxing, to the snooker, and to the darts. How much longer will it take until you find another sport?
Ha! Never seen the film but I get the sentiment. There's no other options right now and as for virtual, that will never happen. Nope. I'll be waiting until football is re-established and then pushing those 52-year-old legs as fast as they will carry me and coming back for more.
So are you a football addict?
Yes, I just can't help it! I'm a football addict in every sense of the word. I was the kid who spent hours pouring over the Sunday papers examining all the permutations in the league table and whether a 17-win streak for Leeds might allow them to snatch the title from a mid-league position in March. Pathetic I know, but I was always able to convince myself it could happen – much to the derision of schoolmates on a Monday morning after the latest hammering.