News
Jutland municipalities eyeing merger
---
This article is more than 8 years old.
Holstebro and Struer looking to join forces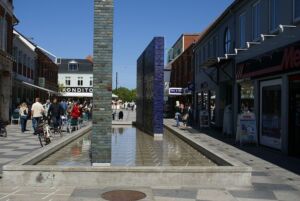 Denmark's 98 municipalities could shrink by one in the near future, according to the Social and Internal Affairs Ministry.
Holstebro and Struer municipalities in west Jutland have announced they are preparing to merge into one in a move that will require a national referendum.
"It's very exciting news," said the social and internal affairs minister, Karen Ellemann. "I have great respect for the two municipalities making a joint plan for a merger that will require a referendum. The question whether it's a good idea must be answered locally in the local democracy."
READ MORE: Smaller municipalities missing out on welfare funds for the vulnerable
Population and economy
Ellemann declared that her ministry would assist in the plans to the extent that the municipalities desire.
According to Danish law, the Social and Internal Affairs Ministry must make a final decision regarding municipal border changes, including mergers.
Such a decision will be made based on an evaluation of a number of parameters including population, business and economy.