News
Extreme Ironman coming to Denmark
---
This article is more than 8 years old.
The Thor Beach Triathlon won't be a leisurely stroll on the beach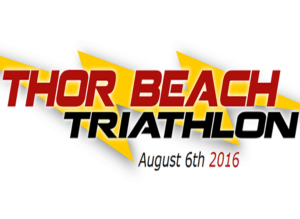 The ever-increasingly popular KMD Ironman competitions are already attracting thousands of competitors to Denmark every year, and next year the toughest of the tough can take it one step further.
On August 6 next year, Denmark will host its first extreme triathlon (one which is not contested on a flat surface) at the Ironman distance on the west coast of Jutland at Thorsminde.
The race, named Thor Beach Triathlon, will involve swimming 3.8 km in the North Sea, cycling 186 km around Nissum Fjord and running 42.2 km up the coast line on the beach.
"We thought that a really extreme Ironman was missing in Denmark," said Hans Jespersen, the founder of the race alongside Dennis Steffensen, told Jyllands-Posten newspaper.
"We've taken part in the Ironman in Copenhagen and, while it's a super event, we would like something a little bit tougher."
READ MORE: Copenhagen braced for Ironman on Sunday
Challenging terrain
According to Jespersen, the rough North Sea, windy conditions and hilly terrain will provide an extra challenge for the athletes.
Read more about the Thor Beach Triathlon here (in English).