General
Government presents new budget agreement for 2016
---
This article is more than 8 years old.
Blue bloc teams up to help elderly, health sector and agriculture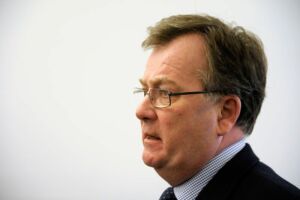 The new Venstre-led government has teamed up with the three blue-bloc parties Dansk Folkeparti, Liberal Alliance and Konservative to unfurl a new budget agreement for 2016.
READ MORE: Is the government gambling with Denmark's green future?
Health and elderly
Among the areas agreed to was increased budgets for the health sector, the elderly and the police, while a fixed immigration policy and lower car registration fees were also included.
"I'm pleased to be able to present a very responsible budget agreement," said the finance minister, Claus Hjort Frederiksen.
"Within the tight financial framework at our disposal, we managed to strengthen the core welfare area and make life easier for citizens and companies. Furthermore, we strengthen the public finances so there will continue to be faith in Denmark's economy."