News
Cancer patients getting faster treatment
---
This article is more than 8 years old.
New figures show progress towards goals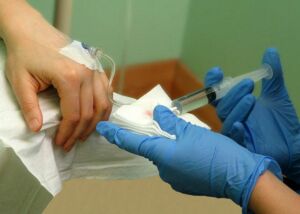 There has been progress in cancer patients getting timely treatment. According to Health Ministry figures released today, in the third quarter of 2015, 85 percent of patients referred for cancer treatments were in treatment within the time recommended by the health authority Sundhedsstyrelsen.
Every region except Region Midtjylland reported the best results ever, and were approaching the targeted goal of 90 percent of all cancer protocols being implemented within a set timeframe, ensuring fast treatment.
Location, location, location
In 2014, only 77 percent of treatment protocols were implemented within the recommended times.
"It is reassuring that Danish cancer treatment has now reached a level where so many cancer patients receive specialised and competent treatment on time," Bent Hansen, the head of the Danish Regions, told TV2 News.
Sophie Løhde, the health minister, welcomed the news but said there was still work to be done.
"It will take a while before the regions meet their own target of 90 percent," she said.
READ MORE: Government unveils new cancer plan
Løhde said that only 68 percent of breast cancer protocols were implemented on time in the North Denmark Region, compared to 94 percent in Region Zealand.
"We must reduce geographical inequalities in healthcare," she said.