News
Denmark joins international strike force
---
This article is more than 8 years old.
Defence minster says changing world demands co-operation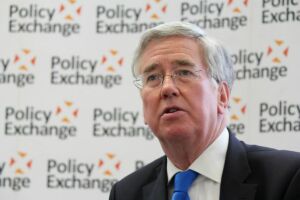 Peter Christensen, the defence minister, has signed an agreement with six other countries to rapidly deploy forces to crisis and conflict zones
"We now face security and political realities that are subject to rapid change," said Christensen.
"The threat of terrorism, refugees steaming across borders and Russia's actions in the east are just some examples."
The collaboration – called the Joint Expeditionary Force (JEF) – consists of Denmark, Britain, Norway, the Netherlands, Estonia, Latvia and Lithuania.
New realities
The purpose of the joint co-operation is to create an easy-to-deploy force capable of handling a wide range of operations including evacuation missions, humanitarian crises and actual combat.
Christensen said that Denmark "takes its responsibilities seriously" in the face of the "new realities" facing the world.
"Therefore, I signed the agreement to develop a joint military task force under British leadership. The idea is that we must be prepared for rapid deployment to the crisis and conflict zones that may occur around the world."
Fast and flexible
Joint training and exercises between the participating JEF nations are planned to ensure they are accustomed to working together.
READ MORE: Defence minister calls for more emergency centres
"We are stronger together," said British defence minister, Michael Fallon.
"JEF enables us to share knowledge, skills and resources and deploy our joint forces in a fast, flexible and integrated manner. "