News
Changes proposed to US visa waiver program would affect Danes
---
This article is more than 8 years old.
Tightening could make it tougher to travel to the States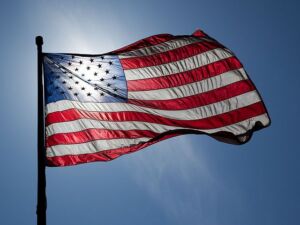 Changes proposed to the US visa waiver program in the wake of the November 13 terrorists attacks in Paris will make it harder for the residents of the 38 countries that are part of the program to travel to the US. Denmark is one of the countries where travellers had previously not needed a visa or extra background check prior to US entry.
Once the legislation is adopted, Homeland Security, the department responsible for national security in the US, could start collecting the additional information about a traveller, such as previous trips to areas of conflict in the Middle East, according to the US government.
"The changes will improve our ability to prevent terrorist attempts carried out by people who are travelling with passports that have either been stolen or lost," Josh Earnest, a spokesperson for the White House, said at a news conference.
Before Christmas
The US authorities will also investigate the possibility of collecting biometric information like fingerprints from travellers under the visa waiver program and will try to ensure that a larger part of the passenger screening is done before a passenger leaves on their trip.
The White House wants Congress to adopt the new legislation before the Christmas break.
"Over the next three weeks, Congress could do something that actually strengthens our national security," said Earnest.
READ MORE: Government looking to renew visa agreements
The US has about 20 million visitors annually from the 38 countries where people are exempt from applying for a visa for a short stay.
It takes up to two years for US authorities to screen Syrian refugees before they are allowed to enter the country.