News
US visa waiver dust-up getting complicated
---
This article is more than 7 years old.
Some European countries may tighten travel rules in the wake of US changes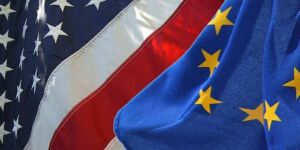 The US has tightened travel rules regarding Iran, Iraq, Syria and Sudan. Those rules will also make travel to the US harder for some Europeans.
The rules, which took effect yesterday, create new visa requirements for dual nationals and anyone who has travelled to those countries in the last five years.
Many Europeans, including Danes, have enjoyed visa-free travel to the US. Citizens of 38 countries, including Denmark, could visit the US for up to 90 days without a visa.
Now, if they have dual citizenship or have travelled to Iran, Iraq, Syria or Sudan, they will require new permits.
Case-by-case exemptions
The new rules were designed to prevent people radicalised abroad from entering the US.
The US Department of Homeland Security said it will offer exemptions to the visa rule on a case-by-case basis. Journalists, humanitarian workers, government officials and those on 'legitimate business' are possibly exempt from the new rules.
Some people have already been barred from entering the US.
Could work both ways
Critics of the law say that it will result in visa restrictions for some Americans travelling to Europe.
READ MORE: Changes proposed to US visa waiver program would affect Danes
American lawmakers drafted the new requirements following terrorist attacks in Paris and an IS-inspired shooting in San Bernardino, California.