News
Prince Henrik of Denmark dropping his title
---
This article is more than 7 years old.
He will no longer be addressed as 'Prince Consort'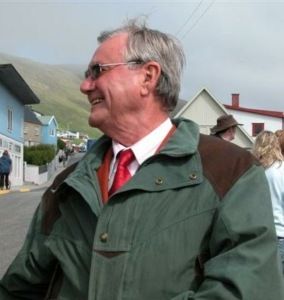 Prince Henrik of Denmark, the husband of Queen Margethe II, has decided to stop using his official title 'Prince Consort'.
In future he wishes to be addressed only as 'Prince', reports the Danish tabloid newspaper EkstaBladet.
"The decision to change his title to the less formal Prince Henrik was made by 'His Royal Highness' himself," Lene Balleby, the communications and press secretary for the Royal Danish House, told Ekstra Bladet.

"Prince Henrik believes it better suits his current situation after his retirement."
In 2005, it was Prince Henrik himself who insisted on being awarded the title 'Prince Consort' as a consolation for not being able to officially use the title of king.
At the beginning of this year, Prince Henrik, who is 81, decided to retire from his royal duties after 40 years of service.