General
Up close and personal with Hamlet the Dane
---
This article is more than 7 years old.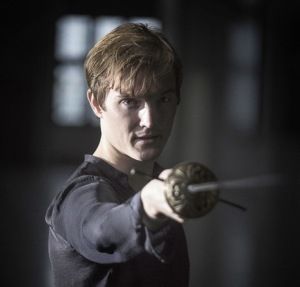 Hamlet Live
June 1-Aug 31, 10:00-17:00; Kronborg Castle, Helsingør; adults: 140kr, children: 70kr; kongeligeslotte.dk
The prince of Denmark is returning home to Elsinore to celebrate the 400th anniversary of Shakespeare's death.
Hamlet Live – which will see the likes of Ophelia, Claudius and Polonius take up residence for three months at Kronborg Castle – will give audience members a unique immersive take on the classic tragedy.
This year's festivities also mark the 200th year since Hamlet was first played at the UNESCO world heritage site, the world's longest-running Shakespearian tradition.
Placed in the authentic surroundings of Kronborg's splendid castle grounds, the audience will get treated to eight scenes from the iconic story acted out in different areas of the sumptuous castle, not discounting the dungeons!
In charge is Peter Holst-Beck, who has expertly used immersive narrative to place the play's dramatics within an authentic historical backdrop. He calls Hamlet Live "a truly unique experience that will warm and excite your hearts".
Among the cast who will carry the Hamlet Universe on their shoulders is Ian Burns, a noted actor and director based in Copenhagen. The founder of That Theatre Company will be playing the part of Polonius, while two of his regular collaborators, actor Benjamin Stender (as Hamlet) and director Barry McKenna, are also involved.
The audience themselves will also take on a significant role in the theatrics, playing the all-important function of the eyewitness Horatio, Hamlet's friend and confidante.