News
John Kerry to visit Denmark and Greenland
---
This article is more than 7 years old.
Secretary of state hitting town on June 16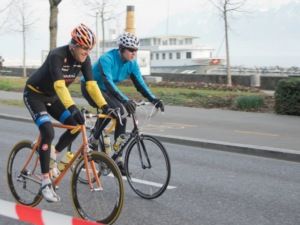 The US secretary of state, John Kerry, will pay Denmark and Greenland a visit on June 16 and 17.
Kerry's visit will focus on co-operation in the Arctic region, climate issues, the conflict in Syria against Islamic State (IS), the situation in Ukraine and trade.
"As we recently had confirmed in Washington during the Nordic-US summit, the alliance between the US and Denmark is close and strong," said the foreign minister, Kristian Jensen.
"In Copenhagen, John Kerry and I will discuss how we can expand our co-operation on issues such as fighting terrorism, free trade and promoting human rights. The visit will also grant John Kerry the opportunity to experience Denmark and the Danish welfare model, which is something that Americans are interested in."
READ MORE: Denmark part of Nordic White House summit
Arctic co-op
The US currently heads the Arctic Council and while in Greenland, Kerry will meet with Vittus Qujaukitsoq, Greenland's MP in charge of foreign affairs issues.
Discussion will include continuing the constructive focus on the indigenous people in the Arctic region and their needs and issues relating to defence co-operation.