News
World-famous scientist coming to Copenhagen
---
This article is more than 7 years old.
Stephen Hawking will talk about the mysteries of the universe at DR Concert Hall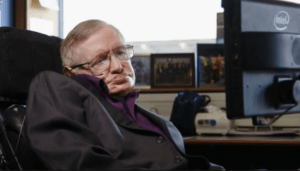 Stephen Hawking, one of today's most famous scientists, will visit Copenhagen on August 24.

The British theoretical physicist and cosmologists, who was portrayed in the 2014 movie 'Theory of everything' will give the lecture 'Quantum black holes' at DR Concert Hall.
He will talk about the mysteries of the universe with a focus on black holes, a subject he has studied most of his life.
Hawking has received numerous awards and honours and in 1974 was elected a Fellow of the Royal Society.
He has given many public lectures and published several bestselling books on astronomy, including 'A brief history of time' and 'The universe in a nutshell'.
Hawking suffers from a slow-progressing motor neurone disease that has gradually paralysed him and he now communicates through a speech-generating device.