News
Record low numbers of burglaries in Denmark
---
This article is more than 7 years old.
Police efforts are really beginning to pay off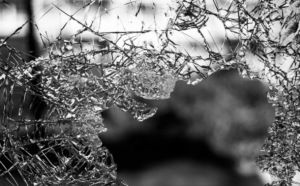 The number of burglaries reported in Denmark is at its lowest level for 20 years, according to new figures from the national statistics keeper Danmarks Statistik.
The number of burglaries has dropped from about 26,000 over the first quarter just six years ago to under 15,000 during this year's second quarter.
"There has been a political will for the police to prioritise this area, and the funds we've been allocated have been spent via dedicated efforts from a regional and police district perspective," Michael Kjelgaard, the head of the national investigation centre, told DR Nyheder.
"It looks as if our efforts are bearing fruit, but burglary crime is still not at an acceptable level yet, so it's important that we continue our work."
READ MORE: Fewer burglaries in Copenhagen
Paying dividend
The figures from Danmarks Statistik covers all forms of burglary, and the stats revealed that burglaries from shops and businesses fell by 10 percent between Q1 and Q2 in 2016, while burglary against private homes fell by 11 percent during the same time-frame.
The police have been able to step up their burglary efforts as a result of the government's decision last November to increase funds to the burglary taskforce by 20 million kroner over four years.
Earlier this year, police figures showed the number of burglaries in and around Copenhagen had dropped significantly since peaking in 2009.