News
Samsø has Denmark's only non-Danish mayor
---
This article is more than 7 years old.
Dutchman moved to the island 25 years ago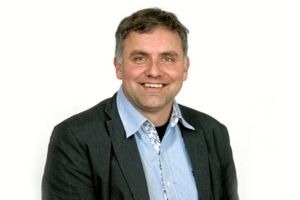 The ongoing struggles of certain nationalities trying to differentiate Danish from Dutch look set to continue thanks to the approaching 50th birthday of a very special mayor on Friday.
The little island of Samsø – located between Zealand and Jutland – has the only non-Danish mayor in Denmark.
And here's where it gets intricate for those who failed geography in school. He's Dutch. Dan dan DAAAA!
Marcel Meijer is born in the Netherlands and, despite living on Samsø for some 25 years, he has yet to become a Danish citizen.
READ MORE: Rio 2016: Another 'Danish' winner in the Olympic windsurfing
Political animal
The Dutchman, who turns 50 on Friday, was involved in politics before moving to Denmark all those years ago. He quickly got stuck into his old ways following his arrival and signed up for Socialdemokraterne.
He was elected onto the Samsø Municipality board in 2008 and became a deputy mayor. He then became the fully-fledged mayor in 2013, the first ever Socialdemokrat mayor on an island that has historically been a Venstre stronghold.
He resides in the hamlet of Besser with his wife and three kids.
So just to recap. The mayor of Samsø is a Dutchman born in the Netherlands, who lives in Denmark and speaks Danish as well as Dutch.