News
Nørreport Station remains highly polluted
---
This article is more than 7 years old.
New ventilation system has not had the desired effect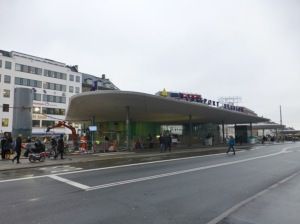 Despite the installation of a new ventilation system, air pollution is still rife at Denmark's busiest train and Metro station, Nørreport Station.
The air at the Copenhagen hub is almost three times as polluted as the air on the busy capital road H C Andersens Boulevard, according to new figures from the environmental organisation Det Økologiske Råd.
"I had expected to see a much larger reduction in air pollution after spending so much money on a ventilation system," Kåre Press-Kristensen, a senior consultant with Det Økologiske Råd, told DR Nyheder.
"We see high air pollution on the region's train tracks, but we can also clearly see this pollution is being sucked into the S-train platform and all the way down into the Metro platform."
READ MORE: How the S-train got its S
250,000 affected daily
Air pollution issues were among the reasons why work began to renovate the station back in 2011, but measurements now reveal that a high level of ultra-fine particles remain, which are the most dangerous, on all of the platforms.
Rail operator DSB has admitted there is still trouble with air pollution at Nørreport Station and 26 new electric locomotives are being purchased by 2020 to combat the problem.
About 250,000 people use Nørreport Station on a daily basis.